Traditional Summer BBQ 2021
The Summer BBQ is the main event of UEF DSA organized since 2014. Welcome to this year BBQ that will be happening on Saturday September 18 on the Rauhalahti beach, Kuopio.
How to get there?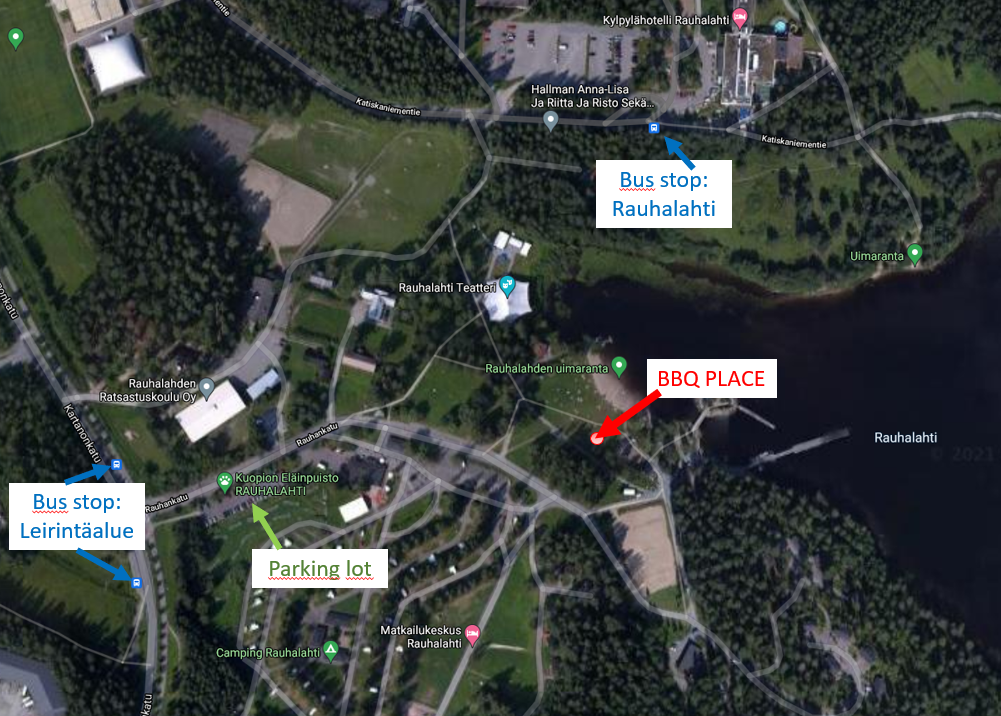 This year we will meet at the grill place on the Rauhalahti beach: https://goo.gl/maps/56RuCNwkTBnTV3Zk8
You can easily get there by bus or car (see the map bellow)
When to get there?
We are starting on Saturday 18.9. at 14:00!
What to bring?
The Rauhalahti beach has a long shallow shore, so bring swimsuit if you dare! There is also a possibility to play beach volleyball, be ready 😊
Fee:
The event is for free for a UEF DSA members. Non-member has to pay a small fee of 2 EUR.
Please register before the event here: https://link.webropolsurveys.com/S/0994012B2B062FBB, if you are registering on the day of the event, please contact Lenka Dvorakova (Phone: 040 220 2169, e-mail: lenkad@uef.fi, WhatsApp: +420721661000).
If you have any questions, please contact Lenka!
Please do not attend the event if you feel sick and follow the recent health recommendations (https://valtioneuvosto.fi/en/information-on-coronavirus/current-restrictions).