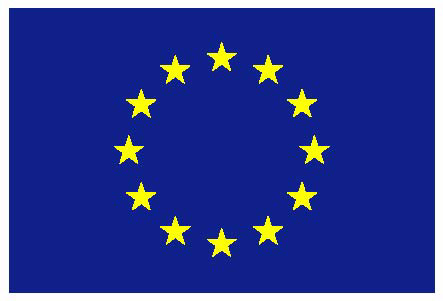 This project has received funding from the European Union's Horizon 2020 research and innovation programme under the Marie Skłodowska-Curie grant agreement No 101034307.
PROPOSED TOPIC FOR PHD
Mechanisms and biomarkers of Early Alzheimer's disease –use of human data ethically sustainable manner.
DOCTORAL PROGRAMME
Doctoral Programme of Molecular Medicine (DPMM)
THE PRIMARY SUPERVISOR AND CO-SUPERVISORS
Prof. Tarja Malm, primary supervisor
Prof. Ville Leinonen
Anna Mäki-Petäjä-Leinonen
HOST RESEARCH UNIT AND HOST RESEARCH TEAM AT THE UNIVERSITY OF EASTERN FINLAND (UEF)
A.I. Virtanen Institute for Molecular Sciences, Faculty of Health Sciences
The goal of the Neuroinflammation research group is to understand inflammatory cell functions, especially those of microglia and astrocytes and mechanisms and mediators of inflammatory reactions in neurodegenerative diseases, such as Alzheimer's disease. We use interdisciplinary approaches to find novel targets for modulation of neuroinflammation for disease benefit. We aim to form a functional fingerprint of microglia-neuron crosstalk in health and disease. We use novel, human-based models and develop new human iPSC-based models including microglia and immunocompetent organoids and use living human brain biopsies. We investigate cellular responses using various omics approaches, electrophysiology and microscopy techniques.
The research profile for the Malm lab.
EXPECTED PROFILE OF THE PHD CANDIDATE
This research project needs the participation of people with passion for excellence in research, innovation, and societal impact. We are looking for candidates who seek to contribute to brain health innovation research with a keen eye on the application of research knowledge to the problems and challenges of society and industry. Ideal candidates want to open their minds to intersecting and complementary fields of science, seeking a multi/interdisciplinary approach in research. The candidates should have with desire to approach the brain health industry and other organizations that will benefit from science when developing services, products, and processes.
We are looking for a motivated candidate to characterize the impact of Aβ and/or Tau pathology on cellular functions using two-photon imaging and electrophysiology. You will be working with human-based in vitro models and join a very active and well-equipped group of neuroscientists studying various aspects of neuronal function and neuroinflammation in the context of different neurological diseases. The project aims to tackle issues related to GDPR and ethics, and in addition, data sharing protocols are taken into account throughout the project. Skills in management and organization are considered beneficial. We welcome candidates with a proactive, collaborative attitude, and who are enthusiastic about building, creating, and working in teams. Enthusiasm and commitment will need to be coupled with attention to details and adherence to good laboratory techniques. Good knowledge of written and spoken English is essential. An ideal candidate must have a high degree of independent thought and initiative and be willing to spend some time abroad with our international partners and outside the university in our partner institutions.
SCIENTIFIC RESEARCH AREAS RELATED TO THE TOPIC
Neurosciences, ethics and law
DESCRIPTION OF THE NEURO-INNOVATION RESEARCH TOPIC
The molecular mechanisms leading to Alzheimer's disease (AD) are poorly understood. This is due to lack of human tissue samples for research representing early changes of AD pathology. The accumulating pathology, including Aβ and tau proteins, are manifested by concomitant neuroinflammatory reactions geared by malfunctional microglia. Recent work has shown that especially microglia in the human and mouse AD brain exist in various subpopulations from which a specific, disease-associated microglia population is thought to be involved in AD pathogenesis. However, there is no direct proof on whether and how these specific microglial subpopulations actually impair neuronal functions in the AD brain.
The primary objective of this study is to assess neuron-glia network activities and functions impacted by early AD pathology in humans. We hypothesize that early AD pathology selectively impairs neuronal circuits and that glial cells, especially specific microglia subpopulations heavily contribute to neuronal dysfunction and cognitive decline. Due to the early AD pathology present in a subpopulation of idiopathic normal pressure hydrocephalus (iNPH) patients, the brains of the iNPH patients offer a unique window to evaluate how early AD pathology impairs neuronal network functions in living human brain tissue. This multidisciplinary study is carried out by combining novel functional imaging techniques in the laboratory setting to brain single cell sequencing data and clinical data. The entire project is carried out using human samples and we analyze clinical data, issues related to GDPR, ethics and data sharing will be taken into account throughout the project. The entire study is carried out using human samples providing evidence how early AD-pathology influences neuronal network properties and surrounding immune cell activation signature at the single cell level with spatial mapping. Our study is the first ever to answer how and what glial cell subpopulations are associated with altered neuronal network activities in early AD and enable us to form a holistic view of the impact of early AD-pathology on cellular functions at multiple levels. This will pinpoint novel molecular targets for further validation and possibly new biomarkers.
The candidate can also suggest their own topic or modify this topic in their motivation letter.
EXCELLENCE OF THE HOST RESEARCH TEAM
Publications related to the PhD topic
Konttinen, H…. Malm T. PSEN1ΔE9, APPswe and APOE4 confer disparate phenotypes in human iPSC-derived microglia. Stem Cell Reports 2019, Oct 8;13(4):669-683 DOI: https://doi.org/10.1016/j.stemcr.2019.08.004
Konttinen H, …. Malm T. PPARβ/δ-agonist GW0742 Ameliorates Dysfunction in Fatty Acid Oxidation in PSEN1ΔE9 Astrocytes. Glia 2019, Jan;67(1):146-159.
Luikku A, Hall A, Nerg O,…, Leinonen V. (2019) Predicting development of Alzheimer's disease in patients with shunted idiopathic normal pressure hydrocephalus. J Alzheimers Dis;71: 1233-1243
Jeppsson A, Wikkelsø C, Blennow K, …, Leinonen V, Tullberg M. (2019) CSF biomarkers distinguish idiopathic normal pressure hydrocephalus from its mimics. J Neurol Neurosurg Psychiatry;90: 1117-1123
Thorogood, A., Mäki-Petäjä-Leinonen, A., Brodaty, H., Dalpe, G., Gastmans, C., Gauthier, S., Gove, D., Harding, R., Knoppers, B. M., Rossor, M. & Bobrow, M., on behalf of the Global Alliance for Genomics and Health, Ageing and Dementia Task Team. Consent recommendations for research and international data sharing involving persons with dementia. Alzheimer's & Dementia 14:10 (2018), 1334-1343. DOI: https://doi.org/10.1016/j.jalz.2018.05.011
MULTI/INTERDISCIPLINARY COLLABORATION
This PhD research topic covers the following complementary areas of knowledge in basic neuroscience, electrophysiology, data analysis, ethics and law. The PhD project will be co-supervised by a team of three scientists with expertise in basic and clinical neuroscience as well as ethics and law.
To advance multi/interdisciplinary collaboration, three Summer Schools will be organised jointly by the Neuro-Innovation supervisors and non-academic partners. In these, multi-/interdisciplinarity and intersectoral exchange will be implemented via hands-on interaction between PhD students, supervisors, partners and other stakeholders.
Neuro-ethics and patient rights, 3 ECTS credits. Research ethics, patient rights, data security.
Neuro-data Hackathon, 3 ECST credits. Open and big data.
Neuro-Innovation Living Lab, 3 ECST credits. Entrepreneurial processes and commercialisation paths.
Virtual Platform for multi/interdisciplinary interaction will connect all PhD students in this programme.
INTERNATIONAL COLLABORATION
The academic partner organizations (see the Neuro-Innovation webpage) will collaborate closely with us in PhD training and students are strongly encouraged to include a secondment and visits with these partners in their studies. During shorter visits (1-4 weeks), you will learn more about research and methods and build international networks. During secondments, you will work on their research project under the supervision of the co-supervisor from the hosting organisation and utilise their infrastructure. You can also attend courses, seminars, and other events in the host organisations.
The PhD candidate has an opportunity to visit Resolve Biosciences for a period that will be jointly agreed. This will enable in-depth familiarization of the candidate with the state-of-the-art methodologies in spatial transcriptomics and gaining of knowledge needed to work in industrial settings.
INTERSECTORAL COLLABORATION
The Societal Impact Board of this PhD programme with 14 intersectoral partners will collaborate closely with us in PhD training, for instance on the following activities:
Neuro-Innovation Talent Hub: monthly gathering with special guests (e.g., researchers, professionals, business experts, stakeholders) and discussions about research topics and career prospects.
Neuro-Innovation Boot Camp: yearly competition concerning the utilisation of research results.
There is a particularly close collaborative relationship planned with Resolve Biosciences and with University of Verona in the proposed topic.
IMPACT
High quality research and publications of excellence are a way to solve scientific and societal problems and challenges. This vision is shared by the collaborating partners in this doctoral program, and involvement with various stakeholders will allow the pursuit of a goal with potential for brain health innovation. The University of Eastern Finland pursues societal impact that goes beyond academia focusing on the transformation of society, leading to fairer and more diverse societies, where inclusive social development and welfare are enhanced.
The objective of the proposed research is to advance our understanding on early disease mechanisms of Alzheimer's disease and to functionally link cellular heterogeneity induced by early AD to neuronal network functionality. When successful , this will reveal novel therapeutic targets and biomarkers related to early AD. In the long run, the data from this study can be used for defining follow-up research, categorizing patients to risk groups, prioritizing disease screening efforts and patient specific treatments, finding specific biomarkers to analyze risk group patients early, and informing the risk groups that eventually lead to lowering of the disease incidence. In addition, since we use clinical data and patient samples, we evaluate ethical, regulatory and legal General Data Protection Regulation (GDPR) issues related to the proposed work. We track emerging frameworks and assess their potential for fostering joint ethical and legal approaches to data sharing across the EU. Thus, we facilitate the data sharing across partners and promote the research in the field of neurodegeneration in general.
INCLUSIVENESS AND EQUAL OPPORTUNITIES
The UEF policy on gender equality and equal opportunities is based on Finnish legislation and the values of the university. The goal of gender equality and equal opportunities at the university is to identify and prevent expressions, structures and functions that maintain or increase inequality and to promote gender equality and equal opportunities at all levels. The university has a Gender Equality and Equal Opportunities Programme, which describes the measures intended to implement and promote gender equality and equal opportunities among staff and students. The university takes an active approach to promoting equal opportunities and acting against discrimination.
UNIVERSITY OF EASTERN FINLAND IN BRIEF
The University of Eastern Finland is the most multidisciplinary university in Finland. We are home to 15,500 students and 2,700 staff members. Our research is ranked among the best in the world in several fields (inc. forest sciences). We generate research-based knowledge and make it openly accessible for the benefit of all. UEF stands for action with impact that is relevant today and tomorrow. To learn more about our university please visit our website at www.uef.fi/en.