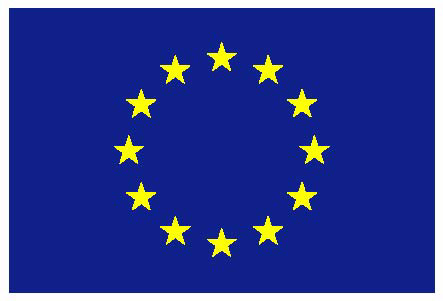 This project has received funding from the European Union's Horizon 2020 research and innovation programme under the Marie Skłodowska-Curie grant agreement No 101034307.
PROPOSED TOPIC FOR PHD
Non-coding RNAs: Mechanisms and therapeutic strategies for epilepsy
DOCTORAL PROGRAMME
Doctoral Programme of Molecular Medicine (DPMM)
THE PRIMARY SUPERVISOR AND CO-SUPERVISORS
Noora Puhakka, primary supervisor
Jussi Tohka
Asla Pitkänen
Simcha Jong, UEF Business School, Innovation Management
Tarja Malm
HOST RESEARCH UNIT AND HOST RESEARCH TEAM AT THE UNIVERSITY OF EASTERN FINLAND (UEF)
A.I. Virtanen Institute for Molecular Sciences, Faculty of Health Sciences
We are a young, enthusiastic research team focusing on RNA biology. Our research goal is to understand the molecular mechanisms of non-coding RNAs and unveil their role in normal brain and diseases. We are especially interested i n epileptogenesis and drug-refractory epilepsy. Most of the research is done in experimental laboratory models. However, we also examine tissue from patients as we work in collaboration with the Kuopio University Hospital and Veterinary Teaching Hospital (Helsinki). In our studies we apply, together with our collaborators, various methods that range from classical immunohistochemistry and in situ hybridization, molecular profile analysis (next generation sequencing, proteomics), RNA techniques (PCR, RNA manipulation) to bioinformatics, behavioural analysis and magnetic resonance imaging.
EXPECTED PROFILE OF THE PHD CANDIDATE
We are looking for a motivated candidate to work on an unique project that identifies and characterizes novel molecular mechanisms of non-coding RNAs and investigates their role during epileptogenesis. The candidate will have the possibility to unveil fundamental aspects of non-coding RNA and discover new treatment strategies to prevent or halt epileptogenesis and drug-refractoriness. There is also a possibility to assess biomarkers at different stages of the disease. The academic profile of the candidate should be in the molecular biology area, with the idea of complementing this background throughout PhD studies. Previous experience in bioinformatics and in vitro culture techniques is considered a bonus.
Overall, the candidate must be willing to combine complementary areas of knowledge in neurosciences, data sciences, social sciences, applied physics and/or law to complete the thesis project. Moreover, the candidate is required to have good methodological skills, especially in longitudinal analyses. As far as soft skills are concerned, we welcome candidates with a proactive, collaborative attitude, and who are enthusiastic about building, creating, and working in teams. Excellent candidates desire to participate in activities concerning multi- and interdisciplinary ageing research, and are willing to spend some time abroad with our international partners and outside the university in our partner institutions.
SCIENTIFIC RESEARCH AREAS RELATED TO THE TOPIC
RNA biology, neuroscience, epilepsy, innovation, bioinformatics, treatment strategies
DESCRIPTION OF THE NEURO-INNOVATION RESEARCH TOPIC
Recent advances in the field of RNA research have raised hope that these molecules could serve as novel treatment targets and biomarkers for brain diseases. Small non-coding RNAs (sncRNAs) are defined as transcripts of <200 nucleotides (nts) that lack protein-coding capacity. From all sncRNAs, microRNAs (miRNAs) are most thoroughly studied, and miRNA-regulated mechanisms have been revealed also in brain diseases and epilepsy. So far, few studies have investigated the involvement of other sncRNAs in brain pathophysiology. Furthermore, treatment for epilepsy remains only symptomatic despite decades of effort to develop prevention therapies. The objective of this project is to unravel novel molecules or molecular pathways connected with epileptogenic processes and drug-refractoriness. We hypothesize that a deregulated sncRNA network unbalances the protein synthesis. The key in the study design is the use of modern molecular bioinformatics to analyze our data sets, and open data from databanks to discover candidates for mechanistic molecular analyses. Special emphasis is given to sncRNAs to obtain a better understanding of their role as regulators of molecular functions in the brain. Molecules' potential to modify the disease outcome can be tested using relevant laboratory models. The project unveils the multidimensional nature of epileptogenesis and provides proof of concept evidence for new treatment strategies having potential for clinical utility and commercialization. Various aspects of commercialization potential will be considered from the very beginning of the project. Different options for commercialization and utilisation of the outcomes will be investigated throughout the progression of the project to create an attractiveness of the data for future industrial and/or venture investors.
The candidate can also suggest their own topic or modify this topic in their motivation letter.
EXCELLENCE OF THE HOST RESEARCH TEAM
Das Gupta S, Ciszek R, Heiskanen M, Lapinlampi N, Kukkonen J, Leinonen V, Puhakka N, Pitkänen A. Plasma miR-9-3p and miR-136-3p as Potential Novel Diagnostic Biomarkers for Experimental and Human Mild Traumatic Brain Injury. Int J Mol Sci. 2021 Feb 4;22(4):1563. doi: 10.3390/ijms22041563. PMID: 33557217; PMCID: PMC7913923.
Korotkov A, Puhakka N, Gupta SD, Vuokila N, Broekaart DWM, Anink JJ, Heiskanen M, Karttunen J, van Scheppingen J, Huitinga I, Mills JD, van Vliet EA, Pitkänen A, Aronica E. Increased expression of miR142 and miR155 in glial and immune cells after traumatic brain injury may contribute to neuroinflammation via astrocyte activation. Brain Pathol. 2020 Sep;30(5):897-912. doi: 10.1111/bpa.12865. Epub 2020 Jun 26. PMID: 32460356; PMCID: PMC7540383.
Vuokila N, Lukasiuk K, Bot AM, van Vliet EA, Aronica E, Pitkänen A, Puhakka N. miR-124-3p is a chronic regulator of gene expression after brain injury. Cell Mol Life Sci. 2018 Dec;75(24):4557-4581. doi: 10.1007/s00018-018-2911-z. Epub 2018 Aug 28. PMID: 30155647.
M. Prakash, M. Abdelaziz, L. Zhang, B.A. Strange, and J. Tohka. Quantitative longitudinal predictions of Alzheimer's disease by multi-modal predictive learning. Journal of Alzheimer's Disease 79(4):1533-1546, 2021.
Wong SC, Sasportas LS, Richardson K, Gordon BR, Jayatunga MK, Shalizi A, Pfister SX, Stanzl EG, Chui C, Mathur M, Thomsen SK, Shetty C, Pliuskys L, Mehra A, Bahar H, Godec J, Jong S, Perez DA. Keys to the kingdom. Nat Biotechnol. 2015 Mar;33(3):232-6. doi: 10.1038/nbt.3159. Epub 2015 Feb 26. PMID: 25748908.
Research projects related to the PhD topic
The Epilepsy Bioinformatics Study for Antiepileptogenic Therapy (EpiBioS4Rx)

This project is designed to facilitate the development of antiepileptogenic therapies by removing barriers and promoting large-scale collaborative research efforts by multidisciplinary teams of basic and clinical neuroscientists with access to extensive patient populations, well-defined and standardized animal models, and cutting-edge analytic methodology.
MULTI/INTERDISCIPLINARY COLLABORATION
This PhD research topic covers the following complementary areas of knowledge: neuroscience, RNA biology, neuro-innovation, bioinformatics
The PhD project will be co-supervised by a team of 5 scientists with expertise in RNA biology, bioinformatics, epilepsy research, machine learning, commerzialization.
To advance multi/interdisciplinary collaboration, three Summer Schools will be organised jointly by the Neuro-Innovation supervisors and non-academic partners. In these, multi-/interdisciplinarity and intersectoral exchange will be implemented via hands-on interaction between PhD students, supervisors, partners and other stakeholders.
Neuro-ethics and patient rights, 3 ECTS credits. Research ethics, patient rights, data security.
Neuro-data Hackathon, 3 ECST credits. Open and big data.
Neuro-Innovation Living Lab, 3 ECST credits. Entrepreneurial processes and commercialisation paths.
Virtual Platform for multi/interdisciplinary interaction will connect all PhD students in this programme.
INTERNATIONAL COLLABORATION
The academic partner organizations (see the Neuro-Innovation webpage) will collaborate closely with us in PhD training and students are strongly encouraged to include a secondment and visits with these partners in their studies. During shorter visits (1-4 weeks), you will learn more about research and methods and build international networks. During secondments, you will work on their research project under the supervision of the co-supervisor from the hosting organisation and utilise their infrastructure. You can also attend courses, seminars, and other events in the host organisations.
The PhD student candidate has the opportunity to visit one or two partners for secondments, for example the Amsterdam University Medical Centers for a period that will be jointly agreed. This will enable the candidate to familiarize with state-of-the-art methodologies in RNA research.
INTERSECTORAL COLLABORATION
The Societal Impact Board of this PhD programme with 14 intersectoral partners will collaborate closely with us in PhD training, for instance on the following activities:

Neuro-Innovation Talent Hub: monthly gathering with special guests (e.g., researchers, professionals, business experts, stakeholders) and discussions about research topics and career prospects.
Neuro-Innovation Boot Camp: yearly competition concerning the utilisation of research results.
Possible collaborative relationship with companies, hospitals and other organizations in the proposed topic will be investigated and defined during the project.
IMPACT
Novel treatments are urgently needed to improve quality of life of epilepsy patients. Public engagement is especially important in the field of epilepsy research as epilepsy still has recognized stigma in our society. Student involved to the project is encouraged to use social media as well as also video blogs or podcasts to tell about his/her research for public audience. High quality research and publications of excellence are a way to solve societal problems and challenges. This vision is shared by the collaborating partners in this doctoral program, and involvement with various stakeholders will allow the pursuit of a goal with potential for brain health innovation. The University of Eastern Finland pursues societal impact that goes beyond academia focusing on the transformation of society, leading to fairer and more diverse societies, where inclusive social development and welfare are enhanced. The objective of the proposed research is to advance our understanding on mechanisms of epileptogenesis.
INCLUSIVENESS AND EQUAL OPPORTUNITIES
The UEF policy on gender equality and equal opportunities is based on Finnish legislation and the values of the university. The goal of gender equality and equal opportunities at the university is to identify and prevent expressions, structures and functions that maintain or increase inequality and to promote gender equality and equal opportunities at all levels. The university has a Gender Equality and Equal Opportunities Programme, which describes the measures intended to implement and promote gender equality and equal opportunities among staff and students. The university takes an active approach to promoting equal opportunities and acting against discrimination.
UNIVERSITY OF EASTERN FINLAND IN BRIEF
The University of Eastern Finland is the most multidisciplinary university in Finland. We are home to 15,500 students and 2,700 staff members. Our research is ranked among the best in the world in several fields (inc. forest sciences). We generate research-based knowledge and make it openly accessible for the benefit of all. UEF stands for action with impact that is relevant today and tomorrow. To learn more about our university please visit our website at www.uef.fi/en.