Marie Skłodowska-Curie COFUND Early Stage Researcher, Neuro-Innovation: Neuroscience (Pathology of Epilepsy)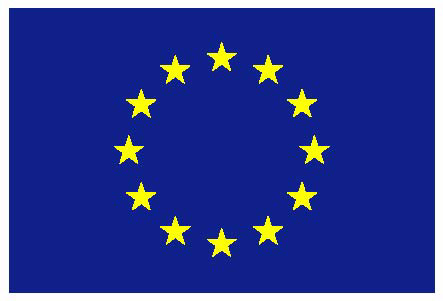 This project has received funding from the European Union's Horizon 2020 research and innovation programme under the Marie Skłodowska-Curie grant agreement No 101034307.
PROPOSED TOPIC FOR PHD
Beyond the imaging limits – new ways to unveil the pathology of epilepsy
DOCTORAL PROGRAMME
Doctoral Programme of Clinical Research
THE PRIMARY SUPERVISOR AND CO-SUPERVISORS
Professor Reetta Kälviäinen (primary supervisor)
Research Director Alejandra Sierra Lopez
Professor Alexis Arzimanoglou
HOST RESEARCH UNIT AND HOST RESEARCH TEAM AT THE UNIVERSITY OF EASTERN FINLAND (UEF)
The project will be a close collaboration between Department of Neurology, University of Eastern Finland, Kuopio University Hospital and the at A. I. Virtanen Institute for Molecular Sciences, Univerisity of Eastern Finland.
The Clinical Epilepsy Research team builds upon close collaboration between researchers within the University of Eastern Finland and Kuopio University Hospital Epilepsy Center. Professor Reetta Kälviäinen leads the research group with a focus on clinical epileptology, including identification of the biomarkers of seizure activity, epileptogenesis, progression and drug-resistance in cohorts of newly diagnosed and drug-resistant chronic patients. These aspects of scientific projects are combined with therapeutic neuropharmacological and neurosurgical interventions. The group uses genetic data from carefully phenotyped patient cohorts to discover genes related to epilepsy syndromes and to characterise patient disease trajectories.
The research profile for the Kälviäinen group.
The Multiscale Imaging group is a multidisciplinary team interested in the application, combination and development of cutting-edge imaging modalities focused on the brain at several scales. Our greatest interest is the study of the structure of the healthy and diseased brain from the macro- and micro-scale using non-invasive techniques, such as magnetic resonance imaging (MRI), to the nanoscale using microscopy techniques, including 2D and 3D light and electron microscopy. Our group combines image processing, data analyses and tissue modelling to characterise, validate and develop cutting-edge MRI technology to improve non-invasive detection of tissue patterns in the brain during disease.
The research profile for the Sierra lab.
EXPECTED PROFILE OF THE PHD CANDIDATE
We welcome highly motivated candidates with an engineering, physics or medical background who are interested to work in a multidisciplinary project. The project requires a person enthusiastic to push the boundaries of the imaging field and pursue the translation of cutting-edge technology in the clinic. The candidate will learn new skills from different fields of science. More importantly, they will integrate the knowledge acquired with the field of neuroimaging. The project will be executed in a multidisciplinary environment, and the candidate will work with researchers with different scientific backgrounds. Good communications skills are also required.
This research project needs the participation of people with passion for excellence in research, innovation, and societal impact. We are looking for candidates who seek to contribute to brain health innovation research with a keen eye on the application of research knowledge to the problems and challenges of society and industry. Ideal candidates want to open their minds to intersecting and complementary fields of science, seeking a multi/interdisciplinary approach in research. The candidates should have with desire to approach the brain health industry and other organizations that will benefit from science when developing services, products, and processes. Overall, the candidate must be willing to combine complementary areas of knowledge in neurosciences, data sciences,and applied physics to complete the thesis project. As far as soft skills are concerned, we welcome candidates with a proactive, collaborative attitude, and who are enthusiastic about building, creating, and working in teams. Excellent candidates desire to participate in activities concerning the commercialization of neuroscience research, and willing to spend some time abroad with our international partners and outside the university in our partner institutions.
SCIENTIFIC RESEARCH AREAS RELATED TO THE TOPIC
Neurosciences, physics, neuroimaging, neurology, epilepsy
DESCRIPTION OF THE NEURO-INNOVATION RESEARCH TOPIC
Epilepsy is one of the most prevalent neurological disorders affecting around 70 million people worldwide, with approximately 30% of epilepsy patients still being resistant to current antiseizure medication. The most recognised curative treatment is resection of the epileptic zone, which relies on pre-operatory magnetic resonance imaging (MRI) examination. However, the association of epileptogenicity with pathological features based on MRI is unclear; moreover, histology provides details regarding the underlying pathology with greater accuracy only after resection. The challenge to detect epileptogenic focus is due to the current MRI techniques, which are not sufficiently sensitive and specific to always differentiate epileptogenic tissues from healthy tissue.
This project will introduce an advanced MRI methodology to explore tissue pathology non-invasively on samples resected from surgically treated patients with epilepsy. The resected tissue offers a great opportunity to implement and test new MRI methodologies. Moreover, the combination of preoperative evaluation data, MRI data of the resected tissue and the histopathology from the same sample will provide a deeper understanding of the imaging information. Finding more efficient MRI acquisitions and tools will improve the detection of healthy versus abnormal tissue in the brain. Advanced imaging methods translatable to the clinic will push the frontier of diagnostics and surgery planning in epilepsy patients.
EXCELLENCE OF THE HOST RESEARCH TEAM
Publications related to the PhD topic:
Lamberink HJ, Otte WM, Blümcke I, Braun KPJ; European Epilepsy Brain Bank writing group; study group; European Reference Network EpiCARE (including Kälviäinen R). Seizure outcome and use of antiepileptic drugs after epilepsy surgery according to histopathological diagnosis: a retrospective multicentre cohort study. Lancet Neurol. 2020 Sep;19(9):748-757. doi: 10.1016/S1474-4422(20)30220-9.
Sisodiya SM, Whelan CD, Hatton SN, Huynh K, Altmann A, Ryten M, Vezzani A, Caligiuri ME, Labate A, Gambardella A, Ives-Deliperi V, Meletti S, Munsell BC, Bonilha L, Tondelli M, Rebsamen M, Rummel C, Vaudano AE, Wiest R, Balachandra AR, Bargalló N, Bartolini E, Bernasconi A, Bernasconi N, Bernhardt B, Caldairou B, Carr SJA, Cavalleri GL, Cendes F, Concha L, Desmond PM, Domin M, Duncan JS, Focke NK, Guerrini R, Hamandi K, Jackson GD, Jahanshad N, Kälviäinen R, Keller SS, Kochunov P, Kowalczyk MA, Kreilkamp BAK, Kwan P, Lariviere S, Lenge M, LopezSM, Martin P, Mascalchi M, Moreira JCV, Morita-Sherman ME, Pardoe HR, Pariente JC, Raviteja K, Rocha CS, Rodríguez-Cruces R, Seeck M, Semmelroch MKHG, Sinclair B, Soltanian-Zadeh H, Stein DJ, Striano P, Taylor PN, Thomas RH, Thomopoulos SI, Velakoulis D, Vivash L, Weber B, Yasuda CL, Zhang J, Thompson PM, McDonald CR; ENIGMA Consortium Epilepsy Working Group. The ENIGMA-Epilepsy working group: Mapping disease from large data sets. Hum Brain Mapp. 2020 May 29. doi: 10.1002/hbm.25037.
Baud MO, Perneger T, Rácz A, Pensel MC, Elger C, Rydenhag B, Malmgren K, Cross JH, McKenna G, Tisdall M, Lamberink HJ, Rheims S, Ryvlin P, Isnard J, Mauguière F, Arzimanoglou A, Akkol S, Deniz K, Ozkara C, Lossius M, Rektor I, Kälviäinen R, Vanhatalo LM, Dimova P, Minkin K, Staack AM, Steinhoff BJ, Kalina A, Krsek P, Marusic P, Jordan Z, Fabo D, Carrette E, Boon P, Rocka S, Mameniškienė R, Vulliemoz S, Pittau F, Braun KPJ, Seeck M. European trends in epilepsy surgery. Neurology. 2018 Jul 10;91(2):e96-e106. doi: 10.1212/WNL.0000000000005776.
Salo RA, Belevich I, Jokitalo E, Gröhn O, Sierra A. Assessment of the structural complexity of diffusion MRI voxels using 3D electron microscopy in the rat brain. Neuroimage. 2021 Jan 15;225:117529. doi: 10.1016/j.neuroimage.2020.117529.
Salo RA, Miettinen T, Laitinen T, Gröhn O, Sierra A. Diffusion tensor MRI shows progressive changes in the hippocampus and dentate gyrus after status epilepticus in rat – histological validation with Fourier-based analysis. Neuroimage. 2017 May 15;152:221-236. doi: 10.1016/j.neuroimage.2017.03.003.
Research projects related to the PhD topic:
MULTI/INTERDISCIPLINARY COLLABORATION
This PhD research topic covers the complementary areas of imaging, mathematics, physics, computer science and neuroscience. The PhD project will be co-supervised by two experts in the field of clinical epilepsy, neuroimaging and neuroscience.
To advance multi/interdisciplinary collaboration, three Summer Schools will be organised jointly by the Neuro-Innovation supervisors and non-academic partners. In these, multi/interdisciplinarity and intersectoral exchange will be implemented via hands-on interaction between PhD students, supervisors, partners and other stakeholders.
Neuro-ethics and patient rights, 3 ECTS credits. Research ethics, patient rights, data security.
Neuro-data Hackathon, 3 ECST credits. Open and big data.
Neuro-Innovation Living Lab, 3 ECST credits. Entrepreneurial processes and commercialisation paths.
Virtual Platform for multi/interdisciplinary interaction will connect all PhD students in this programme.
INTERNATIONAL COLLABORATION
The academic partner organizations will collaborate closely with us in PhD training and students are strongly encouraged to include a secondment and visits with these partners in their studies. During shorter visits (1-4 weeks), you will learn more about research and methods and build international networks. During secondments, you will work on their research project under the supervision of the co-supervisor from the hosting organisation and utilise their infrastructure. You can also attend courses, seminars, and other events in the host organisations.
Kuopio University Hospital Epilepsy Center is a member in European Reference Network (ERN) for Rare and Complex Epilepsies EpiCARE which also acts as network for epilepsy surgery in Europe. Students are able to attend meetings of the network and visit member organizations.
INTERSECTORAL COLLABORATION
The Societal Impact Board of this PhD programme with 14 intersectoral partners will collaborate closely with us in PhD training, for instance on the following activities:
Neuro-Innovation Talent Hub: monthly gathering with special guests (e.g., researchers, professionals, business experts, stakeholders) and discussions about research topics and career prospects.
Neuro-Innovation Boot Camp: yearly competition concerning the exploitation of research results.
There is a particularly close collaborative relationship planned with Kuopio University Hospital an EpiCARE ERN in the proposed topic. Both these organizations have also strong collaboration with patient organizations and patient advocay groups.
IMPACT
Cutting-edge imaging technology can improve the diagnosis, prognosis, and surgical procedures in epilepsy patients. This project aims to apply emerging MRI methods with high potential for a more specific and sensitive detection of the epileptic zone than current available techniques. The correlation of imaging with histopathological assessment of the same samples will contribute to the validation of emerging techniques, and more importantly, to improve our understanding of distinct features of the epileptogenic tissue. More efficient non-invasive evaluation of epileptic patients will improve their pre- and post-operative diagnosis, find novel therapeutic targets and classification of epileptic patients for anti-seizure and surgical treatment.
High quality research and publications of excellence are a way to solve clinical problems and challenges. This vision is shared by the collaborating partners in this doctoral program, and involvement with various stakeholders will allow the pursuit of a goal with potential for brain health innovation. The University of Eastern Finland pursues societal impact that goes beyond academia focusing on the transformation of society, leading to fairer and more diverse societies, where inclusive social development and welfare are enhanced. The objective of the proposed research is to advance in the diagnosis, prognosis and surgical planing of epilepsy patients.
INCLUSIVENESS AND EQUAL OPPORTUNITIES
The UEF policy on gender equality and equal opportunities is based on Finnish legislation and the values of the university. The goal of gender equality and equal opportunities at the university is to identify and prevent expressions, structures and functions that maintain or increase inequality and to promote gender equality and equal opportunities at all levels. The university has a Gender Equality and Equal Opportunities Programme, which describes the measures intended to implement and promote gender equality and equal opportunities among staff and students. The university takes an active approach to promoting equal opportunities and acting against discrimination.
UNIVERSITY OF EASTERN FINLAND IN BRIEF
The University of Eastern Finland is the most multidisciplinary university in Finland. We are home to 15,500 students and 2,700 staff members. Our research is ranked among the best in the world in several fields (inc. forest sciences). We generate research-based knowledge and make it openly accessible for the benefit of all. UEF stands for action with impact that is relevant today and tomorrow. To learn more about our university please visit our website at www.uef.fi/en.