Marie Skłodowska-Curie COFUND Early Stage Researcher, Neuro-Innovation: Innovation Management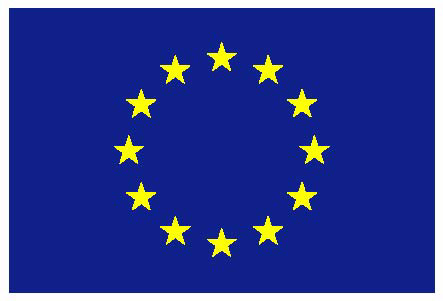 This project has received funding from the European Union's Horizon 2020 research and innovation programme under the Marie Skłodowska-Curie grant agreement No 101034307.
PROPOSED TOPIC FOR PHD
Organising collaboration for brain health innovation
DOCTORAL PROGRAMME
Doctoral Programme in Business Studies
THE PRIMARY SUPERVISOR AND CO-SUPERVISORS
Associate professor Tero Montonen, Innovation Management/Neuro-impact and innovation, UEF, Business School (primary supervisor)
Associate Professor Alina Solomon, Clinical neuroscience, UEF School of Medicine
Professor Simcha Jong, Innovation Management/Neuro-impact and innovation, UEF Business School and Leiden University, the Netherlands
Professor Mia Kivipelto, Institute of Public Health and Clinical Nutrition, UEF School of Medicine, Clinical Geriatrics, Karolinska Institute, Sweden
HOST RESEARCH UNIT AND HOST RESEARCH TEAM AT THE UNIVERSITY OF EASTERN FINLAND (UEF)
UEF Business School, Neuro-impact and innovation research team
The Neuro-impact and innovation research team addresses the co-production of responsible innovation and sustainable societal impact.
A more holistic understanding is required regarding multidisciplinary brain health research, innovation and impact, all of which contribute to the provision of earlier diagnosis, novel treatment and user-centric services. With a strong non-technological focus on the human side of innovation, the research team is specialised on the study ofsocial and cultural processesaround these issues, including collaborative research among neuroscientists and multiple stakeholders, such as hospitals and other health care organisations, patients and patient organisations, and firms.
EXPECTED PROFILE OF THE PHD CANDIDATE
This research topic needs the participation of people with passion for research-based excellence in developing brain health innovation and impact. We are looking for candidates who have a solid business school background in their master's degree, but want to open their minds to intersecting and complementary fields of science, seeking a multi/interdisciplinary approach in research. During their doctoral studies, the candidates should be willing to develop their networks with the brain health industry and other organisations that will benefit from science when developing services, products, and processes.
The academic profile of the candidate should be in organisation and management and/or innovation studies and interpretative qualitative methods, with the idea of complementing this background throughout the multidisciplinary and intersectoral PhD training. As far as soft skills are concerned, we welcome candidates with a proactive, collaborative attitude who are enthusiastic about working and sharing expertise in teams. Excellent candidates actively participate in various intersectoral activities offered by the PhD programme, and are willing to spend some time abroad with our international academic partners and outside the university at our non-academic partner institutions.
SCIENTIFIC RESEARCH AREAS RELATED TO THE TOPIC
Organisation, management and/or innovation; social sciences; health sciences
DESCRIPTION OF THE NEURO-INNOVATION RESEARCH TOPIC
To advance brain health research and innovation, universities and their research groups are involved in boundary organisations (e.g. networks, centres and ecosystems) with the aim of strengthening the social and economic impact of academic research through collaboration. Despite a growing body of studies on the societal relevance of science, we know relatively little about boundary crossing collaborative processes, especially from the organisation theoretical perspective, which will be of interest in this research topic. The main aim in this Innovation Management related research topic at the UEF Business School is to engage in one or more qualitative case studies for the purpose of producing a deeper and more holistic understanding of how collaborative brain health research, innovation and impact is organised. The cases to be studied, and the more specific research questions, theories and qualitative methods to be used will be defined jointly with the supervisors.
EXCELLENCE OF THE HOST RESEARCH TEAM
Publications related to the PhD topic:
Montonen, T., Eriksson, P., & Woiceshyn, J. (2021). It's not a lonely journey: Research collaboration strategies for knowledge production with allies. Academy of Management Learning & Education, June 2021.
Eriksson, P., Hytti, U., Komulainen K., Montonen, T. and Siivonen, P. (2021) New Movements in Academic Entrepreneurship. Edward Elgar.
Lehtimäki, H., Helén, I., Snell, K., Eriksson, P., & Montonen, T. (2019). Sustainable value creation in the commercialisation of innovation: the case of Auria Biobank. International Journal of Entrepreneurship and Innovation Management, 23(5), 451-465.
Research projects related to the PhD topic:
Academic Entrepreneurship as a Social Process: Change, Diversity and Sustainability (ACE 2016-2020), Academy of Finland
MULTI/INTERDISCIPLINARY COLLABORATION
The PhD research topic covers the following complementary areas of knowledge: brain health innovation and impact; organisation and management. The PhD project will be co-supervised by a team of XXX scientists with expertise in Innovation Management, Social and Health Science.
To advance multi/interdisciplinary collaboration, three Summer Schools will be organised jointly by the Neuro-Innovation supervisors and non-academic partners. In these, multi/interdisciplinarity and intersectoral exchange will be implemented via hands-on interaction between PhD students, supervisors, partners and other stakeholders.
Neuro-ethics and patient rights, 3 ECTS credits. Research ethics, patient rights, data security
Neuro-data Hackathon, 3 ECST credits. Open and big data
Neuro-Innovation Living Lab, 3 ECST credits. Entrepreneurial processes and commercialisation paths
Virtual Platform for multi/interdisciplinary interaction will connect all PhD students in this programme.
INTERNATIONAL COLLABORATION
The academic partner organizations (see the Neuro-Innovation webpage) will collaborate with us in PhD training. For this topic, you are strongly encouraged to include a secondment or shorter visits, for instance, with Leiden University in the Netherlands, Karolinska Institute in Sweden and/or University of Calgary in Canada. During shorter visits (1-4 weeks), you will learn more about research and methods and build international networks. During secondments, you will work under the supervision from the hosting organisation and utilise their infrastructure. You can also attend courses, seminars, and other events whenever useful.
INTERSECTORAL COLLABORATION
The Societal Impact Board of this PhD programme with 14 intersectoral partners will collaborate closely with us in PhD training, for instance on the following activities:
Neuro-Innovation Talent Hub: monthly gathering with special guests (e.g., researchers, professionals, business experts, stakeholders) and discussions about research topics and career prospects.
Neuro-Innovation Boot Camp: yearly competition concerning the utilisation of research results.
IMPACT
High quality research and publications of excellence are a way to solve scientific and societal problems and challenges. This vision is shared by the collaborating partners in this doctoral program, and involvement with various stakeholders will allow the pursuit of a goal with potential for brain health innovation. The University of Eastern Finland pursues societal impact that goes beyond academia focusing on the transformation of society, leading to fairer and more diverse societies, where inclusive social development and welfare are enhanced. The objective of the proposed research is to advance translational and collaborative research models that have high potential for societal and/or economic impact (e.g. developing science-based start-up companies).
INCLUSIVENESS AND EQUAL OPPORTUNITIES
The UEF policy on gender equality and equal opportunities is based on Finnish legislation and the values of the university. The goal of gender equality and equal opportunities at the university is to identify and prevent expressions, structures and functions that maintain or increase inequality and to promote gender equality and equal opportunities at all levels. The university has a Gender Equality and Equal Opportunities Programme, which describes the measures intended to implement and promote gender equality and equal opportunities among staff and students. The university takes an active approach to promoting equal opportunities and acting against discrimination.
UNIVERSITY OF EASTERN FINLAND IN BRIEF
The University of Eastern Finland is one of the most multidisciplinary universities in Finland. We are home to 16,000 students and 2,750 staff members. Our research is ranked among the best in the world in several fields. We generate research-based knowledge and make it openly accessible for the benefit of all.  UEF stands for action with impact that is relevant today and tomorrow. To learn more about our university please visit our website at www.uef.fi/en.