ChemiReader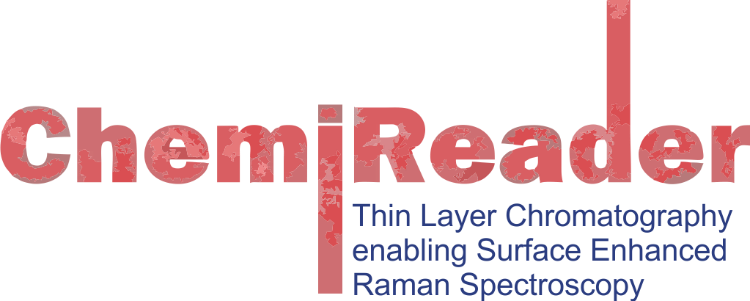 Matthieu Roussey
CEO
matthieu.roussey@uef.fi
Tarmo Nuutinen
CTO
Tarmo.nuutinen@uef.fi
Sampson Andoh
Technical manager
Sampson.andoh@uef.fi
Sara Peltola
Business manager
sarap@uef.fi
| | |
| --- | --- |
| | IS A PROJECT |
 Business Finland (Tekes) funds a team to develop a chemical analyser.
The project is running until the end of 2018.
The goal is the setting up and commercialization of a scientific concept for everyday use.
The final objective is building a startup company.


| | |
| --- | --- |
| | IS UNIQUE |

A typical handheld device cannot be has specific than the ChemiReader.
We target a particular small amount of a particular analyte.
We access a broad library, which is constantly updated by measurements performed everywhere in the world.
Data can be shared immediately through social network OR kept secret.
| | |
| --- | --- |
| | IS SCIENCE |
Two improved methods for analysis are combined to provide a unique technique.
Thin layer chromatography separate the chemicals.
The plate is scanned in the reader.
Surface enhanced Raman Spectroscopy gives the signature of the chemicals.
| | |
| --- | --- |
| | IS A TEAM |
The core-team of the project is composed of
Matthieu Roussey – CEO
Tarmo Nuutinen – CTO
Sampson Andoh – Technical manager
Sara Peltola – Business manager
| | |
| --- | --- |
| | IS FOR EVERYTHING |
We propose a device for chemical analysis to be used for many purposes:
Food analysis
Allergies
Point-of-care diagnosis
Tag and labels
Anti-counterfeiting
High precision measurements
We propose a device for chemical analysis to be used for many purposes:
Medicines
Food composition
Body fluids analYsis
Tracking
Cosmetics
Oils and fuels
| | |
| --- | --- |
| | IS FOR EVERYBODY |
The device is simple and do not require any scientific background:
It can be used in industry for particular applications.
It can be used on the field for direct measurements.
It can be used by individuals for everyday life control.
It can be used by medical people for rapid diagnosis.
The device is controlled by a smartphone:
User friendly interface
Access to a broad database
The device is scalable:
Plates can be for general analysis or can target a particular type of chemicals.
Different level of accuracy
Different options
Customization