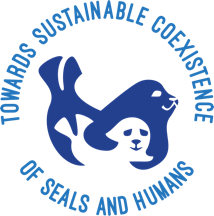 Towards sustainable coexistence of seals and humans
CoExist is a three-year lasting cross-border cooperation project focusing on the sustainable coexistence of freshwater seals and humans in Finland and Russia. The project seeks to enhance Finnish-Russian research collaboration and raise awareness of freshwater ecosystem conservation approaches among different stakeholders through education and information sharing. The project explores seal behaviour and, in doing so, improves our understanding on how seals and humans can share common environment.
The CoExist project is led by the University of Eastern Finland (FIN), with Lappeenranta-Lahti University of Technology (FIN), the Finnish Association for Nature Conservation (FIN) and Biologists for Nature Conservation (RUS) as partners. The project constitutes part of the South-East Finland – Russia CBC 2014-2020 programme, which is funded by the European Union, the Russian Federation and the Republic of Finland. The total budget of the project is around 870 000 €, from which CBC is funding around 690 000 €. Duration of the project is 1.4.2019 – 31.3.2022.
Further information:
South East Finland – Russia CBC 2014-2020-programme
Contact:
University of Eastern Finland:
Marja Niemi
Tel: +358 50 341 3654
marja.niemi@uef.fi