Welcome to Joensuu!
The conference programme for Conceptualizing the Borderlands of the Russian Empire as Political Space has been published here!
This conference brings together scholars interested in the history of European empires and particularly the Western borderland territories within the Russian Empire. We focus on changes in political language and how the position of borderlands has been conceptualized by historical actors of the time, particularly in the nineteenth and early twentieth century. We seek to gather together scholars who work primarily on territories that relate to present-day Finland, the Baltic countries, Poland, Belarus, Moldova, and Ukraine but also welcome papers that deal with other borderlands under the influence of the Russian empire, e.g. in the Caucasus and Balkan regions.
Call for Papers (closed 31 July 2023) here.
The conference will take place on December 14-15 2023 in Joensuu, Finland. The language of the conference is English. Currently, we are not able to invite scholars who have an affiliation with a Russian higher education institution.
The conference is free of charge, but we ask scholars attending the conference to be prepared to cover their own travels and accommodation.
THE ORGANIZING COMMITTEE
Ilkka Liikanen, University of Eastern Finland (chair)
Kimmo Katajala, University of Eastern Finland
Jani Marjanen, University of Helsinki
Wiktor Marzec, University of Warsaw
Anton Kotenko, Visiting researcher at the University of Helsinki
Jenni Merovuo, University of Eastern Finland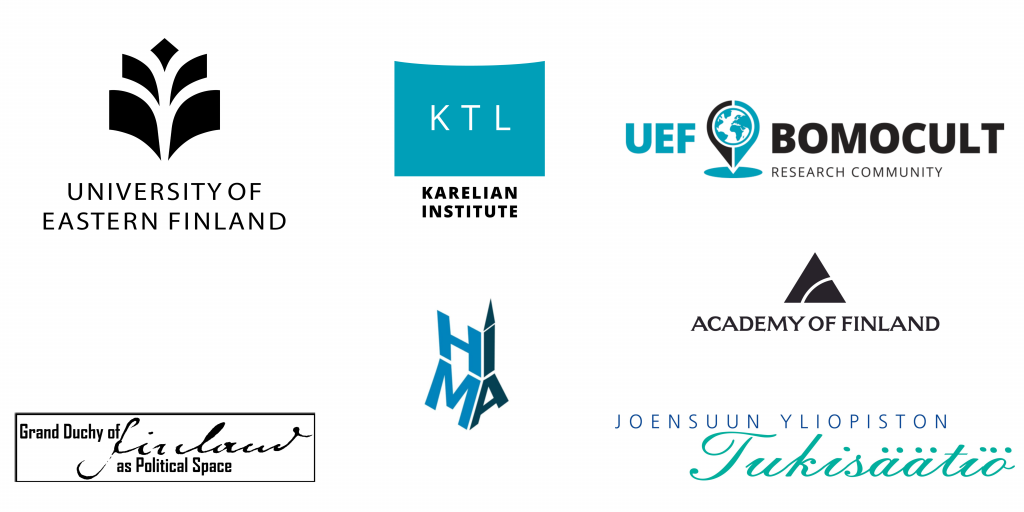 The conference is jointly organised in the University of Eastern Finland by the project Grand Duchy of Finland as Political Space funded by the Academy of Finland, Karelian Institute, Department of the Geographical and Historical Studies, and the Borders, Mobilities and Cultural Encounters Research Community. We are grateful for our conference partner Joensuun Yliopiston Tukisäätiö.