The purpose of the UEF data-driven lunch seminar series is showcase state-of-the-art empirical research in the university. They also foster interdisciplinary networks around such empirical research and strengthen the visibility of the UEF research activities nationally and internationally.
The seminars typically take place on the last Friday of each month (12noon–1pm). They involve 1 invited and high-profile guest speaker per session, and the purpose is to invite guest speakers whose topics cross disciplinary boundaries and who offer food for thought for both specialists and generalists in data-driven research. The objective is that the lectures are informative and yet informal with a focus on outreach across the four faculties. Each session includes time reserved for questions and discussion. 
The lectures take place in a hybrid environment. The audience is requested to attend on-site to facilitate discussion. Due to logistical reasons, there will be separate seminar rooms in Kuopio and Joensuu. The lectures are free and open for the UEF community. Each session has a named chairperson, who introduces the speaker and moderates the discussion. 
Links to the talks are distributed in UEF communication channels (e.g. Yammer). If you do not have access to them but would like to attend, please contact the session's chairperson.
Autumn 2022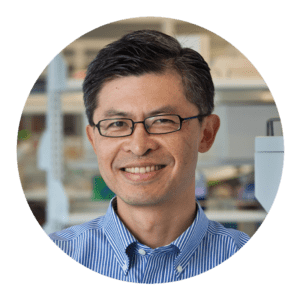 2 December: Big Data will Require Big Knowledge to be Useful for Future Personalized Medicine – What are the Computational Tools?
Dr. Sui Huang, Institute for Systems Biology, Seattle, WA, USA 
Bio: Dr. Sui Huang is a molecular and cell biologist with a strong background in theoretical biology. He has devoted his research to understanding the very phenomenon of cancer from a complex systems perspective. Life scientists now readily acknowledge that the "whole is more than the sum of its parts" but the question is: What exactly is the "more" that we need in order to understand the "whole"? Can this abstract philosophical notion be reduced to a rigorous formal concept and concrete molecular entities? Pursuing this question has guided Dr. Huang's research in cancer and cell biology over the past decade.  Before joining the ISB in fall 2011, Dr. Huang held faculty positions at the University of Calgary (Institute of Biocomplexity and Informatics), where he helped establish biocomplexity as a discipline in research and teaching, and at Harvard Medical School (Children's Hospital) where he obtained first experimental evidence for the existence of high-dimensional attractors in mammalian gene regulatory networks.
Sui Huang grew up in Geneva and Zurich. He received his MD degree from the University of Zurich and obtained thereafter, as the first recipient of the PhD-Program-for-Physicians Award of the Swiss National Science Foundation, his PhD in molecular biology and physical chemistry for work on interferons. As a postdoctoral fellow at Children's Hospital Boston he investigated tumor angiogenesis and cell growth control. In that period he also studied dynamical systems through his affiliation with the New England Complex Systems Institute.
Seeing how both interferons and anti-angiogenic agents have failed to live up to their celebrated promise of curing cancer has had a lasting impact on Dr. Huang's views. The humbling recognition of the profound complexity of the living state fostered the desire to overcome the orthodoxy of reductionist, monocausal and deterministic thinking that prevailed in biomedicine and to put to use his knowledge of complex systems theory in his experimental research. Time was ripe in the late '90s because the arrival of the "omics technologies" and systems biology paved the way towards this interdisciplinary approach. With his move to the ISB, Dr. Huang continues to unite experiment and theory to gain insights in the essence of multi-cellularity and cancer.
Chair: Merja Heinäniemi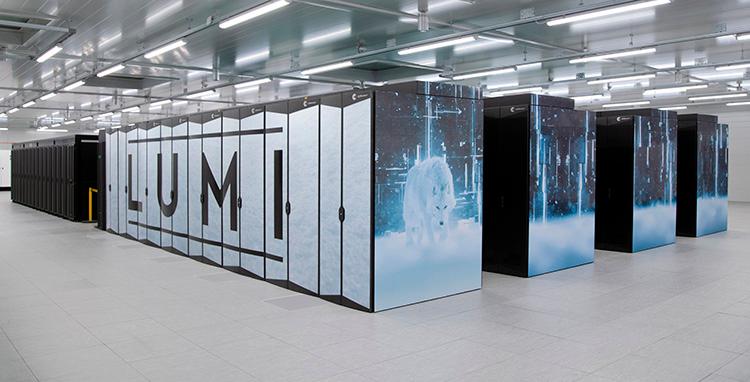 28 October: Introduction to LUMI Supercomputer
CSC & UEF Research Infrastructure Admin  
In lieu of the monthly lecture, there is a presentation of CSC's new LUMI supercomputer, organised by UEF research infrastructure admin.
Chair: Arto Koistinen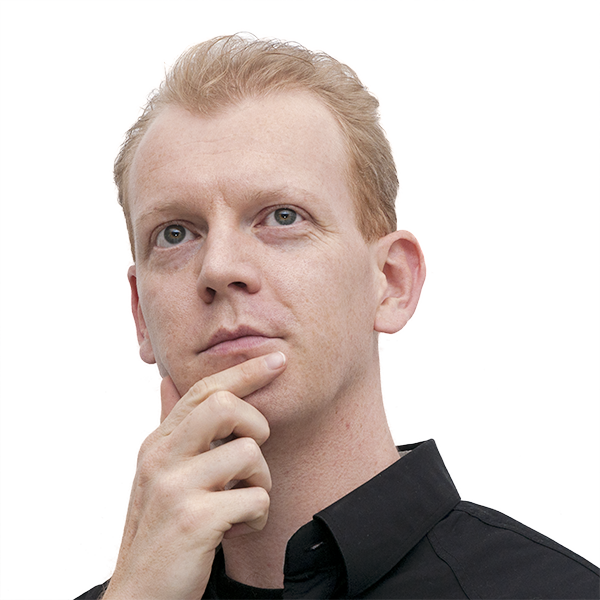 30 September: The Lecture of Why
Professor Jilles Vreeken, CISPA Helmholtz Center for Information Security, Saarbrücken, Germany
Determining cause from effect is perhaps the most fundamental problem in science. So far, we have always had to ponder deeply to come up with good hypotheses, and then set up expensive experiments to verify those. Wouldn't it be great if we could just use machine learning to extract true causal dependencies from data that we gathered outside of a controlled experiment?
In this talk, I will first disappoint you, as I have to start with the cold hard truth that data alone is insufficient to draw causal conclusions. Simply put, with observational data alone we will never be able to tell the true relationship between murder rates and ice cream sales. I will then make amends, and explain how we can discover causal dependencies if we make assumptions about how we think the world works.
In particular, I will explain how we can discover causal graphs using the idea of explaining-away, and how we can determine causal directions using Occam's razor. If time permits, I will also answer the age-old question of whether per-capita chocolate consumption causes Nobel prizes or not.
Bio: Jilles Vreeken is tenured faculty at the CISPA Helmholtz Center on Information Security, where he leads the Exploratory Data Analysis group. He is an Honorary Professor at Saarland University and a Senior Researcher at the Max Planck Institute for Informatics.
His research interests include data mining, machine learning, and causal inference. He is particularly interested in developing well-founded theory and efficient methods for extracting causal models and informative patterns from complex data, as well as in how to put these to good use. He has authored 3 book chapters and over 110 conference and journal papers. He received three best paper awards, the ACM SIGKDD 2010 Doctoral Dissertation Runner-Up Award, and the IEEE ICDM 2018 Tao Li Award.
Chair: Pauli Miettinen
Spring 2022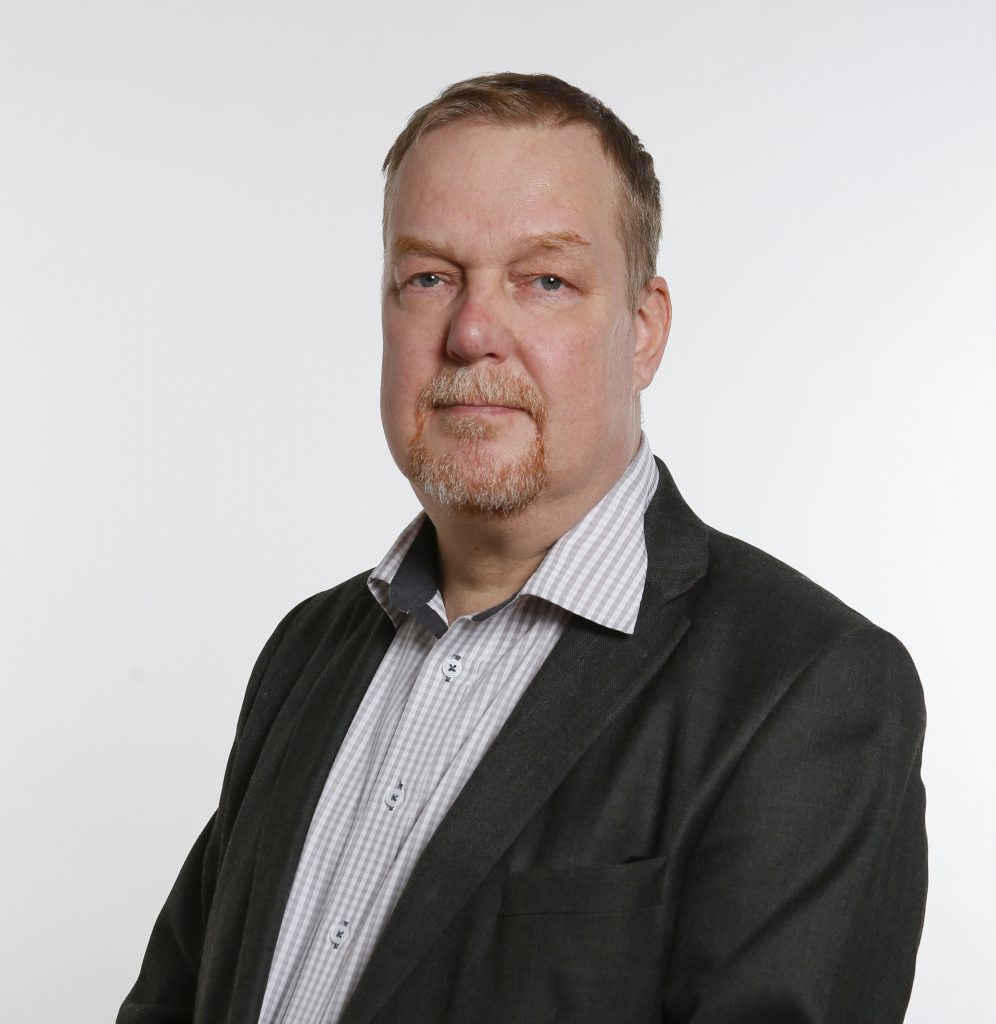 29 April: The European Social Survey: Monitoring Social Change in Europe since 2002
Professor Heikki Ervasti, University of Turku
The European Social Survey (ESS) is an academically driven comparative social survey designed to chart and explain the interaction between Europe's changing societies and the attitudes, beliefs and behaviour patterns of its diverse populations. Since 2013, the ESS has held the European Research Infrastructure Consortium (ERIC) status.
The ESS forms a biennial time series starting from 2002, now working on the 11th Round in 2022/23. Within the past two decades, the ESS has acquired an established position as one of the most important data sources in social sciences and related fields. A multidisciplinary research community consisting of approximately 200.000 social and political scientists, statisticians, economists, geographers, psychologists, health researchers, etc., from all over the world use the ESS data. The ESS data covers more than 35 European and surrounding nations.
The ESS employs extremely rigorous methodological standards in sampling, question-testing, translation and field-work procedures, and continuously develops survey methods and conducts methodological research. The data sets are immediately and freely available in the internet for all with no restrictions. The ESS has served as a data source for thousands of journal articles, conference papers, books and other publications.
In my presentation, I will review the starting points of the ESS, methodological features of the ESS, discuss the multiple ways of using the data, and show some examples of recent ESS-based research, especially in the field of welfare state research.
Bio: Heikki Ervasti is professor of social policy in the University of Turku. He has worked within the ESS as the Finnish PI and National Coordinator and since 2002, and the Finnish PI in CRONOS-2, which is the first comparative internet panel survey based on representative random samples in the 9 participating countries. Ervasti's main research interests include Europeans' social and political attitudes, wellbeing in comparative perspective, and comparative welfare state and labour market research.
Chair: Antti-Jussi Kouvo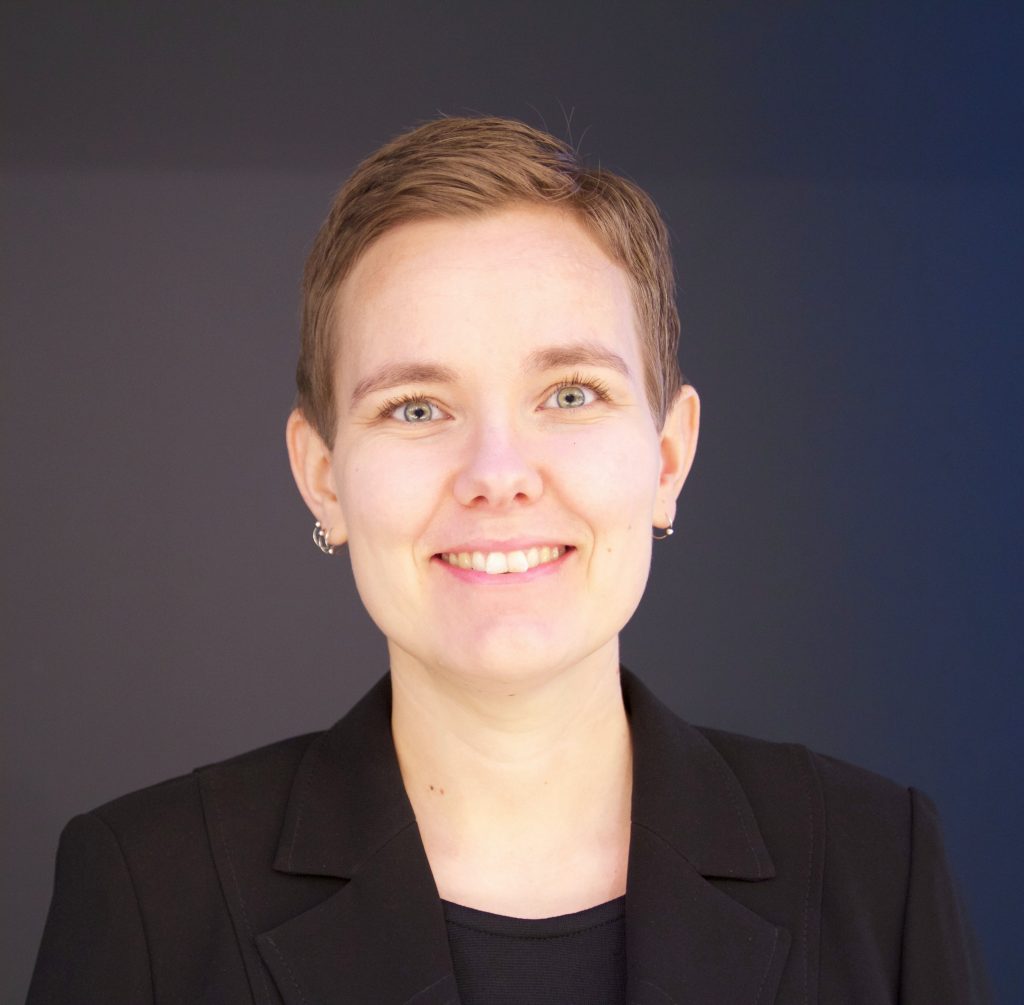 25 March: Computational approaches for single-cell research
Professor Laura Elo, University of Turku
We develop computational data analysis tools and mathematical modelling methods for analyzing and interpreting data generated by modern high-throughput biotechnologies, such as next-generation sequencing and mass spectrometry-based proteomics. A specific focus is on biomedical applications in close collaboration with experimental and clinical groups to enable robust and reproducible interpretation of the molecular as well as clinical data. Using statistical modelling and advanced machine learning techniques, we have, for instance, identified early markers for type 1 diabetes and developed several powerful computational models for predicting disease and treatment risks. Our ultimate goal is to improve the diagnosis, prognosis and treatment of complex diseases, such as diabetes and cancer.
Bio: Laura Elo is Professor of Computational Medicine and Head of Medical Bioinformatics Centre at University of Turku, Finland. She has PhD in applied mathematics and long experience in molecular systems immunology and application of machine learning in medicine. Her research group develops computational methods to interpret molecular and clinical data in several research projects (e.g. ERC). In 2019 she received the L'Oréal-UNESCO International Rising Talent Award. She has published >130 research articles and several software packages and is member of various boards.
Chair: Merja Heinäniemi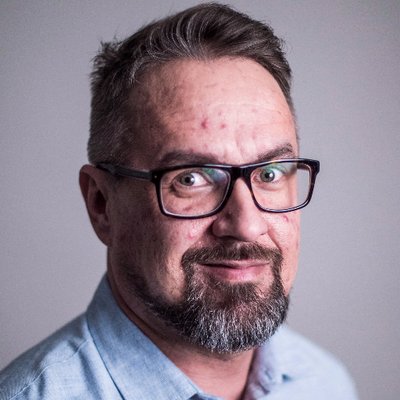 25 February: Supporting ethnographic social media research with computational analytics: case Christchurch
Senior Research Fellow Jukka Huhtamäki, Tampere University
Qualitative and quantitative research methods are often considered not only as alternatives but different ends of a continuum. This presentation paints a different picture in showing how computational methods can be used to support ethnographic research. Specifically, the presentation gives a hands-on overview of four years of research on violent hybrid media events that combine ethnographic media research with computational methods, including collecting data from Twitter, using topic modeling as means for distant reading of the data, and social network analysis for insights on the structure of the interactions in the data. Examples taking a literate programming approach in the form of Jupyter Notebooks are given to illustrate the day-to-day interdisciplinary working practices when studying the aftermath of Christchurch mosque attacks in the hybrid media system.
Bio: Jukka Huhtamäki (D.Sc. (Tech.)) is a senior research fellow at the unit of knowledge and information management at Tampere University. He specializes in social network analysis, visual analytics, and computational methods. Recently, he has developed and applied these methods in studying fluid organizing and the hybrid media system. @jnkka is on Twitter.
Chair: Mikko Laitinen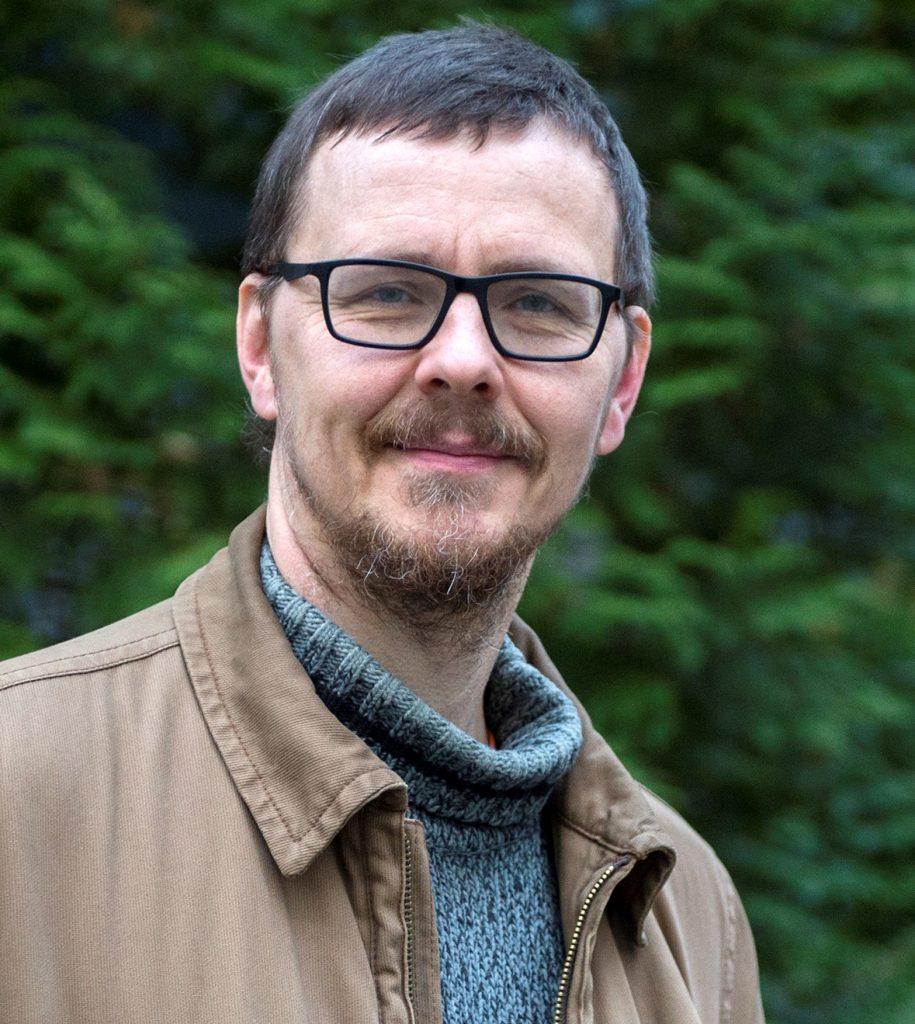 28 January: The benefit of subject-matter theory in model building: the case of tree stem volume
Prof. Lauri Mehtätalo, Natural Resources Institute Finland (Luke), Joensuu
Models for the volumes of tree stems are one of the most basic models needed in practical forestry and are needed, for example, in estimating the total volume of growing forest trees before harvest. Tree volume cannot be easily measured. Therefore, volume functions that express the stem volume based on tree diameter at breast height (DBH) and total height are needed. In Finland, the currently applied volume functions were published already 40 years ago. Since that, the form of tree stems has changed because of forest management practices and tree breeding, for example and new models are needed. Tree stems are three-dimensional objects, and their shape is somewhere between a cone and a cylinder. Based on this, I develop a theoretically justified volume function and fit it to a data set. The data includes the trees used in the old volume models (collected by climbing to the trees in 1970's), a data collected in 1990 by felling the trees, and a recent data set based on terrestrial laser scanning of standing trees. The data includes a total of 8500 trees. Comparison to an data-driven model formulation based on empirically found functions is also presented.
Bio: Lauri Mehtätalo works currently as research professor in mathematical modelling for forest planning at Natural Resources Institute Finland (Luke). Before moving to Luke, he worked as professor in applied statistics at UEF. He did his PhD in forest mensuration and has also worked as senior researcher in forest planning at UEF. He is the main author of a recent textbook monograph Mehtätalo and Lappi 2020. Biometry for Forestry and Environmental Data:
With Examples in R.
Chair: Annamari Laurén
Autumn 2021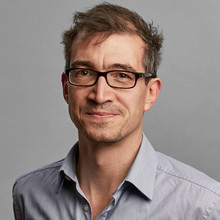 3 December: Spatiotemporal Machine Learning for Football
Prof. Ulf Brefeld, Leuphana Universität Lüneburg, Germany
Data analyis in team sports is a complex task and involves observations of agents (i.e., the players) and their actions (passing, running, etc.) as well as additional variables (score, ball possession, etc.) over time (the duration of the game) and space (the pitch). On the example of football, I will introduce how to make sense of those observations and in particular introduce movement models as key to every higher level analysis. I will also introduce some exemplary results that make use of movement models to bridge the gap towards addressing semantics of the game (e.g., next action, availability for pass).
Bio: Ulf Brefeld is a professor for Machine Learning at Leuphana Universität Lüneburg. Prior to joining Leuphana, he was a joint professor for Knowledge Mining & Assessment at TU Darmstadt and the German Institute for Educational Research (DIPF), Frankfurt am Main. Before, he led the Recommender Systems group at Zalando SE and worked on machine learning at Universität Bonn, Yahoo! Research Barcelona, Technische Universität Berlin, Max Planck Institute for Computer Science in Saarbrücken, and at Humboldt-Universität zu Berlin. Ulf received a Diploma in Computer Science in 2003 from Technische Universität Berlin and a Ph.D. (Dr. rer. nat.) in 2008 from Humboldt-Universität zu Berlin. He is interested in statistical machine learning and data mining.
Chair: Pauli Miettinen
29 October: How Old is Your Brain? BrainAGE as Neuroimaging Biomarker
Prof. Christian Gaser, Jena University Hospital, Germany
In this talk I will briefly introduce a method that allows to estimate the deviation from normal brain maturation and aging on an individual level. We use a T1-weighted magnetic resonance (MR) images to predict the individual brain age. The difference between the estimated and the chronological age is termed as brain age gap estimation (BrainAGE) score and indicates the degree of abnormal brain aging. Consequently, the BrainAGE score directly quantifies the amount of deviation from normal brain aging (in years). For example, if a 70-year-old individual has a BrainAGE score of +5 years, this means that this individual shows the typical atrophy pattern of a 75-year-old individual.
I will give a short overview about the underlying method and will finally demonstrate some applications of this approach.
Bio: Christian Gaser is an Associate Professor of Computational Neuroscience/Neuroimaging at the Jena University Hospital in Germany. He studied Electrical Engineering and Technical Acoustics in Chemnitz and Dresden and received his PhD degree in Neuroscience from the University of Magdeburg, Germany, in 2001. He is currently head of the Structural Brain Mapping Group at the Jena University Hospital. His research program is focused on the development of advanced computational tools for the analysis of structural brain data. In particular, he develops and applies algorithms and tools for processing voxel- and surface-based imaging data that include segmentation, surface reconstruction, and disease prediction. Moreover, he has developed a framework that automatically and reliably provides brain age estimates (BrainAGE) for individuals based on their MR-images. He has also developed several software tools, including the Computational Anatomy Toolbox for performing voxel- and surface-based morphometry, which is widely used in the scientific community.
Chair: Jussi Tohka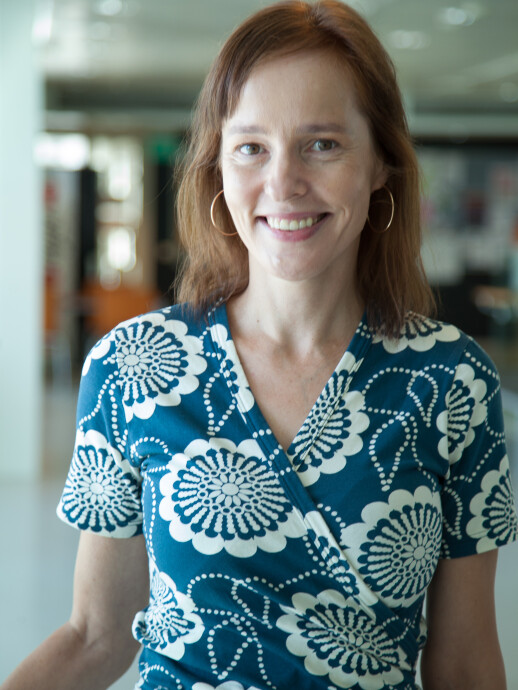 1 October: The Beauty of Studying Fertility and Family Dynamics with Population Register Data
Dr. Marika Jalovaara, University of Turku, Finland
For decades, fertility levels in the Nordic countries have been high by European standards. This has been attributed to the Nordic welfare states' support for families and gender equality. The unprecedented Nordic fertility decline since 2010 confronts the scientific paradigm of what drives fertility, and creates major policy challenges for already rapidly ageing societies. Further, family and fertility dynamics are linked to social and gender inequalities, and these links – often reciprocal – contribute to the accumulation of disadvantages across life courses and generations.
Our current research aims to increase understanding of changing fertility and family dynamics and their interlinkages with social and gender inequalities in modern welfare societies, as manifested by the case of Finland and the other Nordic countries.As a warmup, we take a look at fertility trends in Finland. Then, this presentation introduces some of our recent and ongoing research on fertility and family dynamics in Finland. We use population register data, and go beyond traditional fertility research by including gender comparisons, and data on coresidential partnerships and couples. In addition to standard demographic (e.g., event history methods), we use sequence methods, which allow a more holistic and exploratory approach to fertility and family dynamics.
Bio: Marika Jalovaara is a demographer and sociologist, whose main interests include links among family dynamics (cohabitation, marriage, childbearing) and social inequalities. She received her PhD in 2007 at the University of Helsinki, and since 2012, she is an associate professor (docent) in demography at the University of Helsinki and in economic sociology at the University of Turku. She is affiliated at the University of Turku, and is currently the PI of the project 'Falling Fertility and the Inequalities Involved, NEFER', 2019–2023, funded by the Academy of Finland, and Co-PI, Research Area Director (Area: Demography and Life Course) and Senior Research Fellow in INVEST Research Flagship 'Inequalities, Interventions, and the New Welfare State'. Starting Oct 2021, she is the PI and director of the consortium "Family Formation in Flux – Causes, Consequences and Possible Futures (FLUX)", funded by the Strategic Research Council, Academy of Finland. She also serves as the President of the Finnish Demographic Society.
Chair: Antti-Jussi Kouvo
Spring 2021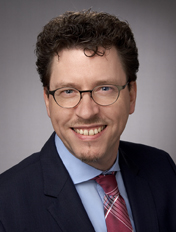 28 May: Visualization of Multidimensional Data: Possibilities, Pitfalls, and Practices
Prof. Andreas Kerren, Linköping University and Linnaeus University, Sweden
This seminar will introduce the main ideas of interactive data visualization with a special focus on multidimensional data and applications. The field of Information Visualization (InfoVis) centers on abstract data without spatial correspondences; that is, usually it is not possible to map this information to the physical world. Examples of such abstract data are tabular, networked, hierarchical, or textual information sources. The related field of Visual Analytics (VA) focuses on the analytical reasoning of typically large and complex (often heterogeneous) data sets and combines techniques from interactive visualizations with computational analysis methods. I will show how these two fields belong together, their potential to efficiently analyze large and complex multidimensional data sets, and pitfalls that should be avoided when applying techniques from these fields. Finally, I will showcase related InfoVis and VA approaches in more detail where multidimensional data is analyzed together with other data types, such as text or networks.
Bio: Dr. Andreas Kerren received his PhD degree in Computer Science from Saarland University, Saarbrücken, Germany. In 2008, he achieved his habilitation (docent competence) from Växjö University, Sweden. Dr. Kerren is currently a Full Professor of Information Visualization, Linköping University (LiU) and Linnaeus University (LNU), Sweden. He holds the Chair of Information Visualization at LiU and is head of the research group Information and Software Visualization at LNU. In addition, he is an ELLIIT professor supported by the Excellence Center at Linköping–Lund in Information Technology and key researcher of the Linnaeus University Centre for Data Intensive Sciences and Applications. His main research interests include several areas of information visualization and visual analytics, especially visual network analytics, text visualization, and the use of visual analytics for explainable AI. He is editorial board member of the Information Visualization and Computer Graphics Forum journals, has served as organizer/program chair at numerous conferences, such as IEEE VISSOFT 2013/2018 or GD 2018, and has edited a number of successful books on human-centered visualization. Kerren has published about 200 peer-reviewed papers, articles, and book chapters.
Chair: Mikko Laitinen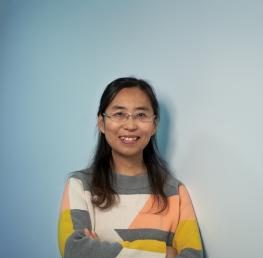 23 April: Emotion AI: Research and Applications
Prof. Guoying Zhao, University of Oulu
Emotions play a key role in human-human interactions and become one key focus in future Artificial Intelligence. There is a growing need to develop emotionally intelligent interfaces, which are able to read the emotions of the users and adapt their operations accordingly. Among the areas of application are human-robot interaction, emotional chatpots, health and medicine, on-line learning, user or customer analysis, and security and safety. Face analysis based on computer vision will play a key role in developing such interfaces. This talk will provide an introduction to the emotional interfaces, and overviews our recent progress in related research. The research topics to be covered include facial expression recognition, analysis of micro-expressions, emotional gesture study, remote heart rate measurement from videos and potential applications. Finally, some future challenges are outlined.
Bio: Guoying Zhao received the Ph.D. degree in computer science from the Chinese Academy of Sciences, Beijing, China, in 2005. Then she worked as senior researcher since 2005 and an Associate Professor since 2014 with the Center for Machine Vision and Signal Analysis, University of Oulu, Finland. She is currently a full professor with University of Oulu, Finland from 2017, and a visiting professor with Northwest University, China from 2016. In 2020, she was selected for the prestigious post of Academy Professor with the Academy of Finland 2021-2026. She is IAPR Fellow since 2020, and was Nokia visiting professor in 2016. She has authored or co-authored more than 255 papers in journals and conferences. Her papers have currently over 15000 citations in Google Scholar (h-index 56). She is co-program chair for ACM International Conference on Multimodal Interaction (ICMI 2021), was co-publicity chair for FG2018, General chair of 3rd International Conference on Biometric Engineering and Applications (ICBEA 2019), and Late Breaking Results Co-Chairs of ICMI 2019, has served as area chairs for several conferences and is associate editor for Pattern Recognition, IEEE Transactions on Circuits and Systems for Video Technology, and Image and Vision Computing Journals. She has lectured tutorials at ICPR 2006, ICCV 2009, SCIA 2013 and FG 2018, authored/edited three books and nine special issues in journals. Dr. Zhao was a Co-Chair of many International Workshops at ICCV, CVPR, ECCV, ACCV and BMVC. Her students and researchers are frequent recipients of very prestigious and highly competitive fellowships, such as Academy of Finland Postdoc position, the Nokia Scholarship, Endeavour Research Fellowship, Tauno Tönning Research funding, Kauta Foundation grant and Jorma Ollila grant. Her current research interests include image and video descriptors, facial-expression and micro-expression recognition, emotional gesture analysis, affective computing, and biometrics. Her research has been reported by Finnish TV programs, newspapers and MIT Technology Review.
Chair: Jussi Tohka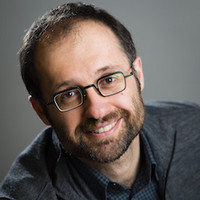 26 March: Computational Problems in Mining Social Media
Prof. Aristides Gionis, KTH Royal Institute of Technology, Sweden
Online social media is an important venue of public discourse today, hosting the opinions of hundreds of millions of individuals. Social media are often credited for providing a technological means to break information barriers and promote diversity and democracy. In practice, however, the opposite effect is often observed: users tend to favor content that agrees with their existing world-view, get less exposure to conflicting viewpoints, and eventually create "echo chambers" and increased polarization. Arguably, without any kind of moderation, current social-media platforms gravitate towards a state in which net-citizens are constantly reinforcing their existing opinions.
In this talk we present some of our ongoing work in social media mining. We first focus on the problem of detecting polarization in signed networks, which offer a simple but powerful abstraction to model user interactions by annotating edges as positive (friendly) or negative (antagonistic). Detecting polarization in signed networks is formulated as searching for two subsets of vertices (communities) having mostly positive edges within and mostly negative edges across. We distinguish different problem variants, and we develop algorithms with provable guarantees based on spectral analysis. We then address the problem of designing algorithms to break filter bubbles, reduce polarization, and increase diversity. We discuss different strategies based on content recommendation and increasing diversity.
Bio: Aristides Gionis is a WASP professor in KTH Royal Institute of Technology and adjunct professor in Aalto University. He is currently a fellow in the ISI Foundation, Turin, and in 2016 he was a visiting professor in the University of Rome. His previous appointment was with Yahoo! Research, Barcelona. He obtained his PhD in 2003 from Stanford University. He is currently serving as an action editor in the Data Management and Knowledge Discovery journal (DMKD) and an associate editor in the ACM Transactions on the Web (TWEB). He has contributed in different areas of data science, such as algorithmic data analysis, web mining, social-media analysis, data clustering, and privacy-preserving data mining.
Chair: Pauli Miettinen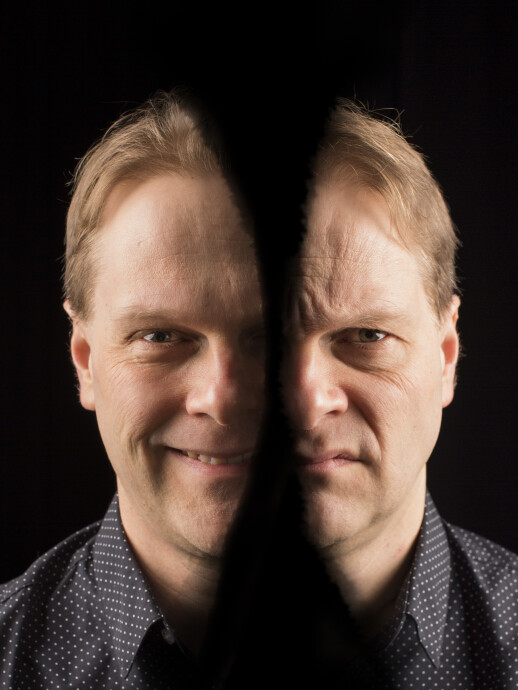 5 March: Human Brain Mapping with Data-Driven Techniques
Prof. Lauri Nummenmaa, University of Turku
Chair: Antti-Jussi Kouvo