CALL FOR PAPERS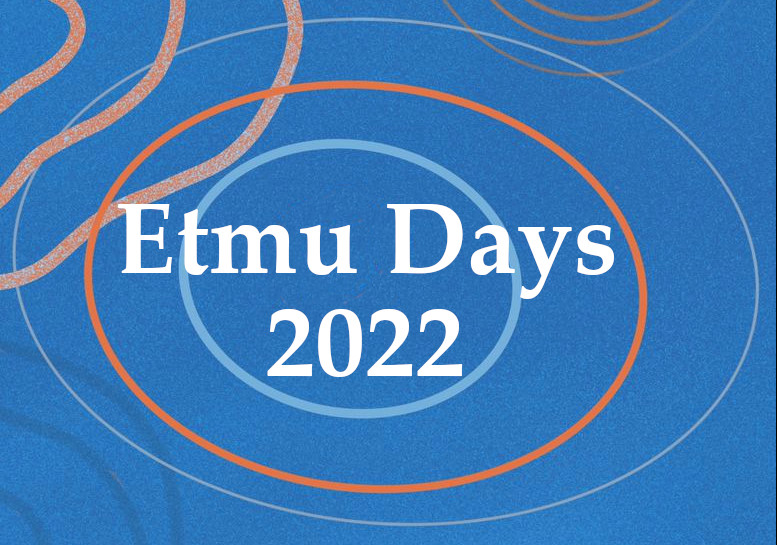 Mobile Lives, Glocal Complexities – the 19th ETMU Days invites people to discuss contemporary and historical mobilities and migration at local, national, and other meaningful levels, and to explore global/local intersections and encounters. By referencing the "glocal" paradigm in the title, the conference promotes multi-scalar perspectives of migration and mobility and encourages participants to question the ways in which migratory experiences and borders presently are challenged and reshaped on different levels (local, national, and international).
The Call for workshops generated a variety of interesting and topical venues for interdisciplinary discussion on the conference theme and also on other themes related to ethnicity, migration, and borders. There are altogether 12 on-site and 2 online workshops available.
The call for papers has now ended and the conference team and working group convenors are managing the submissions.
We will inform the authors of the selection by the end of September at the latest.
Please note: the submission platform works best on a desktop computer. You may encounter problems with the submission if you try it with a mobile phone.
19th ETMU Days List of Workshops:
1. Activist research in practice: Methodological and ethical conversations
Workshop Conveners:
Leonardo Custódio, Åbo Akademi University, leonardo.custodio[@]abo.fi
Camilla Marucco, University of Turku, cammar[@]utu.fi
On-site Workshop – Working language / English
This workshop is a space for (self-)critical and constructive conversations about multiple ethical and methodological aspects of "activist research". That is, broadly understood, academic research and scholarship committed to understanding and contributing to social changes grounded on social justice, human rights, equity, and respect (Hale 2001; Lyytinen 2020). The workshop welcomes students, researchers, scholars, and practitioners from different disciplines, nationalities, genders, ethnicities, and career stages. The objective of this workshop is to promote dialogue about ways of doing politically aware and engaged, yet scientifically rigorous research on migration, borders, anti-racism, gender, environment, and other urgently contentious themes. In this workshop, we welcome two types of presentations: (a) by people who have practical experience in conducting politically engaged research and (b) by people who are considering different forms of activist research methods and are facing dilemmas or difficulties. Some guiding questions are:
Why choose a certain method for your research? What worked well? What challenges are you facing/did you face by conducting the research with the methods you chose? In hindsight, what would you do/have done differently?
How is/was your relationship with the people whose actions you now research/researched? How do/did you overcome any possible conflicting situations? What lessons for future research has this relationship taught you?
How is/was it to negotiate your research interests with multiple stakeholders (e.g. supervisors, faculty, activists, civil society organizations, etc.)? How do/did these relationships affect your research process and its outcomes?
Considering the political nature of your work, how does/did your research process affect your well-being and mental health? What measures do/did you use to remain healthy during and after the research process?
If your research includes/included collaboration, what are/were the challenges and positive outcomes of the process?
How do/did you ensure that you stay critical to your data and at the same time conduct research to improve the living conditions of the people whose situations and actions you study?
How do/did you become aware of and work ethically on your positions, assumptions, allyships and sympathies?
The workshop offers the opportunity for Q&A, collective learning and unlearning as well as sharing practical and theoretical advice to the presenters. The workshop is coordinated by the Activist Research Network, bringing people together on these issues since 2017. For more information, please access https://mailman.abo.fi/mailman/listinfo/activist-research-network.
2. Between the law and the migrant: emancipatory and marginalizing relationship
Workshop Conveners:
Magdalena Kmak, Åbo Akademi University, magdalena.kmak[@]abo.fi
Mervi Leppäkorpi, University of Turku, mervi.leppakorpi[@]utu.fi
On-site Workshop – Working language / English
Migration law has been traditionally understood as a tool to regulate human movement across borders and territories and to define the rights and limits related to such movement. With the recently proposed theory of kinopolitics and the emergence and development of the mobility studies as a discipline, a broader perspective on the relationship between law and human mobility allows for shifting the focus from the narrow subject of migration toward the concept of mobility encompassing the processes, effects, and consequences of movement in a globalized world. In particular, this new perspective takes into account the constitutive role of migration and mobility in society, politics, economics, and law.
The aim of this workshop is to discuss the relationship between law, migration, and mobility that encompasses not only dominant rules and practices regulating human movement, but also the constitutive role of migration and mobility for law. We invite multidisciplinary contributions discussing both marginalizing and emancipatory role of law for the regime of refugee protection and migration management and at the same time, on the impact of migration and mobility on law. The focus of contributions may encompass but does not have to be limited to 1) mobilities and corresponding immobilities that are generated by law; 2) the law as known or experienced by the migrants themselves; 3) existing power-relations between different laws and regulations focusing on people on the move and 4) the impact of migrants and mobile persons on the development of law.
The workshop is part of the Law and Trust work package at the project funded by the Strategic Research Council Mobile-Futures: Diversity, Trust, and Two-Way Integration (mobilefutures.fi)
3. Border crossings in the human-nature relationship
Workshop Conveners:
Kirsi Laurén, University of Eastern Finland, kirsi.lauren[@]uef.fi
Pauliina Latvala-Harvilahti, University of Eastern Finland, pauliina.latvala-harvilahti[@]uef.fi
On-site Workshop – Working language / English
Different natural places, such as forests, mires, waters, and mountains are given various cultural meanings. Values, traditions, and ways of being and acting in nature are learned from childhood in families and living with other people, in communities. Perceptions and meanings of nature travel with individuals and communities as they move from one place or country to another. Nature and nature experiences in urban as well as in rural areas can also help and support integration into a new place and society. Novel experiences of nature in unfamiliar, endangered, and destroyed environments can also change attitudes towards nature. Experimenting and pushing personal and cultural borders in different natural areas, for example through art and sport, can open the way to a bolder and more understanding relationship with the more-than-human world.
In addition, it is possible to connect with different natural environments remotely, creating a relationship with them digitally or through imagination. This can be done, for example, by participating in various tree planting programmes organized around the world, adopting trees as green monuments, or providing financial support for other international nature conservation activities. This kind of activity does not require everyone to go or work in nature, but this works as a way to cross geographical and cultural borders to help preserve nature and biocultural heritage for future generations.
In this workshop, we invite presentations that address the cultural relationship with nature from the perspectives of crossing different boundaries and borders – or going beyond these. The above-mentioned perspectives may include e.g., visible, and non-visible, ethical, moral as well as theoretical boundaries. The research approach can be theoretical or empirical. We will be happy to hear from senior scholars and young academics, doctoral students, as well as professionals from various disciplines. We accept the work-in-progress type papers as well as finished studies that present the research results. Furthermore, we heartily welcome anyone interested in participating in the methodological approaches combining science and art.
4. Forms of mobility in cultural representations of migration
Workshop Convenors:
Lena Englund, University of Eastern Finland, lena.englund[@]uef.fi
Ari Räisänen, University of Eastern Finland, ari.raisanen[@]uef.fi
Anna-Leena Toivanen, University of Eastern Finland, anna-leena.toivanen[@]uef.fi
On-site Workshop – Working language(s) / English and Finnish
Cultural representations of migration and the tangible forms of mobility they involve play a key role in the process of making meaning out of migration. Urry (2007, 10) suggests that there are "twelve main mobility forms in the contemporary world", one of which concerns "asylum, refugee and homeless travel and migration". While migration is a pivotal element of the hyper-mobile global era and, vice versa, while mobility is an essential part of migration, relatively little attention has been paid to the genuinely kinetic aspects of migration (Mainwaring and Bridgen 2016, 247; Schapendonk 2012, 137; Toivanen 2021, 1). Tangibly mobile aspects of migration include, e.g., the migrant journey from the point of departure towards the so-called destination; migrants' everyday mobilities within the 'destination' and beyond (including return travel); and non-physical forms of mobility facilitated by images, texts, communication technologies, and memories. These mobile aspects of migration are relational and attest to the "convergence between categories of movement" (Averis and Hollis-Touré 2016, 4) as migration entwines with other forms of mobility. Mobility is an unevenly distributed resource and informed by what Cresswell (2010, 21) refers to as the "politics of mobility" to convey the ways in which "mobilities are both productive of [power relations] and produced by them". In the case of cultural representations of migration mobilities, the question of form and aesthetics is as relevant as that of politics.
This workshop encourages contributions that go beyond notions of migration as crisis, as seeing it as emerging from crisis blurs the long-term consequences and solutions (Menjívar, Ruiz, and Ness 2018). Going beyond views of migration and experiences of mobility as either coerced or voluntary is also central, as the two categories cannot easily be distinguished from one another (Piguet 2018). The workshop hopes to problematize and address these two categories. Migration and mobility are arguably phenomena that are a regular part of the human condition and the "decision to migrate is a highly individual one" (Preuβ, Beier, and Messner 2021, 6). Hence the need for examining cultural expressions and representations of migration mobilities that foreground individual choices and experiences.
This workshop sets out to address the tangibly mobile aspects of migration as represented in diverse cultural products such as literary texts (fiction/non-fiction), TV, film, video games, music, theatre, performance, and social media. We invite papers that revolve around – without being limited to – the following questions:
How do the tangible mobile aspects of the migratory experience motivate the aesthetics/form of a cultural product?
How do representations of mobility allegorize wider social, cultural, and political phenomena connected to—and beyond—the migratory experience?
What is the relationship between physical modes of mobility and imaginative travel in representations of migration?
How is the relationship between the local and the global depicted in representations of everyday mobility as it connects to migration?
In what ways do cultural expressions of migration navigate between and negotiate voluntary and/or forced mobilities?
5. Literary constructions of mobilities and migration: Mobile lives, translocal stories
Workshop Conveners:
Elina Arminen, School of Humanities, University of Eastern Finland, elina.arminen[@]uef.fi
Marja Sorvari, School of Humanities, University of Eastern Finland, marja.sorvari[@]uef.fi
On-site Workshop – Working language(s) / English and Finnish
This workshop aims to examine the topic of what literature can tell us about contemporary and historical mobilities and migration. In our approach to this topic, we subscribe to the idea that literature and literary texts have the ability to make complex social and power relations as well as movements between different places and spaces visible from the perspective of individual subjects. In so doing, literature provides us with the testimonies and life stories of refugees not related to mainstream media, memories, and narratives of (lost) communities, landscapes, and regions, as well as the re- and deconstructions of images related to borders, citizenship, and cross-cultural encounters. Additionally, literature and the arts more broadly play a central role in migrant communities' lives, voicing individual and collective experiences and contributing to the redefinitions of identities.
We welcome papers addressing various themes and topics related to the investigation of mobilities and migration in literature. We encourage perspectives across the borders between literature and other arts. Topics may include, but are not limited to, e.g.,
migratory experiences of/and cross-border mobilities
refugee and migrant itineraries,
the figure of the refugee/asylum seeker/migrant,
collective and cultural memory of (forced) migration,
de/constructing images and narratives related to mobilities and gender/ethnicities/citizenship,
new aesthetics and ways of representing mobilities and migration
intermedial and multimodal representations of migration and mobilities.
6. Migration and resettlement in rural settings
Workshop Conveners:
Sari Pöyhönen, University of Jyväskylä sari.h.poyhonen[@]jyu.fi
Tiina Sotkasiira, University of Eastern Finland tiina.sotkasiira[@]uef.fi
On-site Workshop – Working language(s) / English, Finnish, and Swedish
Today's population movements involve both established and new destinations, increasingly targeting marginal and rural communities and resulting in a whole new set of issues for these communities and for those settling in rural and new immigration destinations. On the other hand, some of the 'old' issues within mobility and migration studies demand attention because their context has changed.
The aim of this working group is to explore, illuminate and develop a novel understanding of migration and resettlement in rural settings, drawing on multiple perspectives, experiences, and methods in different local, regional, national, and global contexts. As an example, the workshop focuses on rural dimensions of (forced) migration and resettlement and how migrants are subject to more varied and stratified conditions of mobility and legal status. The questions scrutinised can include, but are not limited to:
How do migrants reflect on their resettlement in rural areas?
How do local policy-makers, authorities, and other local actors perceive demographic changes in these settings?
What kinds of social, economic, educational, cultural, political (and other) aspects are prominent in research on rural migration? What is yet to be identified?
We welcome papers that address structural questions along with individual experiences and sentiments to highlight the opportunities and challenges arising from migration and resettlement in rural locations. We hope to invigorate discussion of the concepts and phenomena of migration and settlement that have previously been discussed in urban contexts, by considering them in new, rural settings.
7. Mobile family lives and local-global complexity
Workshop Conveners:
Laura Assmuth, University of Eastern Finland, laura.assmuth[@]uef.fi
Pihla Siim, University of Tartu, pihla.siim[@]ut.ee
Olga Tkach, University of Helsinki, olga.tkach[@]helsinki.fi
On-site Workshop – Working language / English
In an increasingly mobile world easier and cheaper travel and border crossings have made it possible for many people to travel long distances to improve their lives while remaining connected physically or digitally to their home countries. The result is a variety of family forms in which one or several family members travel between countries while maintaining relations with other family members 'back home' – or in another country/locality. Modern societies, economies, and people's lives depend on such mobilities in many ways. Ordinary women and men are the driving 'workforce' of transnational economies, but they are also the force that creates a variety of translocal family forms. These families' everyday lives play out in and between different places and social systems: People live part of or most of their lives away from their families, yet try to sustain social relations through the Internet, money, gifts, traditions, visits, and more.
The workshop convenors wish to invite migration and ethnic relations scholars in various fields to ponder the complexity and change of familyhood across borders with theoretical, methodological, or empirical papers. Presentations taking less conventional forms are also encouraged: discussion and draft papers on planned work and projects, or visual field reports on work-in-progress are as welcome as presenting results of finished work/research projects. For example, participants may want to bring out some locally felt consequences of family mobilities that the contemporary realities of Brexit, the COVID-19 pandemic, and Russia's war on Ukraine have caused.
8. Mobile lives of animals
Workshop Conveners:
Nora Schuurman, University of Turku, nora.schuurman[@]utu.fi
Helen Wadham, Manchester Metropolitan University, H.Wadham[@]mmu.ac.uk
On-site Workshop – Working language / English
During the spring of 2022, the news reports of the war in Ukraine included something that was unprecedented. For the first time, we saw that many of those fleeing their home country because of war had their pets with them. Reception centres quickly had to respond to the need for housing multispecies families, something they had never faced before. At the same time, many of those animals that had had to be left behind, such as horses and zoo animals, are being helped to get out of the country. The situation made visible the global phenomenon of human-induced mobilities of animals, in multiple different contexts, including multispecies migration and tourism, but also practices such as trade, breeding, sport, and rescue, where it is the animal that is transported across borders.
The increase in international mobility concerns not only humans but also animals (Cresswell 2014). The previously unseen mobilities of animals, for example in co-immigrating with humans, have gained increasing attention in the fields of mobility and human–animal studies (e.g. Oxley Heaney et al. 2022). Humans initiate, shape, and regulate animal mobility in many ways. At the same time, humans with their rules, borders, and biopolitical controlling measures restrict animals' own mobility, or animobility (Swart 2015). In all these situations of mobility, there remains the question of animals' own agencies and experiences of moving and being moved, captured by the term animals' mobilities by Hodgetts and Lorimer (2020). Thus, animal mobilities are interesting in their own right, but also for the questions they raise about the dualisms that underpin modern industrial society, such as biology/society, subject/object, and individual/collective.
In this workshop, we are interested in all these diverse situations and practices of animal and multispecies mobilities. We invite abstracts addressing topics that include but are not limited to:
Migration with animals in the context of war, natural disaster, or climate change
Migration with animals for e.g. work or family reasons
Transporting animals for the purpose of meat production or experiment
Transporting animals for the purpose of sport, trade, or breeding
Transporting animals as part of conservation efforts
Transporting animals to rescue them
Border crossings, restrictions, and human–animal immobility
The impacts of migration with animals on destination communities
Cultural experiences of migration with animals
Using animals to transport humans or goods
9. Border management and policy responses to mass migration movements: From Syria to Ukraine
Workshop Conveners:
N. Ela Gokalp-Aras, Swedish Research Institute in Istanbul, ela.gokalparas[@]sri.org.tr
Hakan Unay, Migration Research Foundation & Gaziantep University, hakan.unay[@]gocvakfi.org
Online Workshop – Working language / English
This workshop aims to bring together the scholars from different countries, in particular, the ones that experienced and still facing mass migration, such as Turkey, Poland, Greece, and Hungary to discuss developments regarding legislation, policy responses, and practices on border management and refugee protection, and, most importantly, their implementation and implications in each country. Despite that, some countries, such as Turkey, and Lebanon, responded with their open-door policies to mass migration movements as being relatively more welcoming than the others at the early stage; there is a general tendency for more restricted access to national territories with the increased physical measures and also hindering the asylum procedure, particularly after 2015. Despite the largely shared obligations regarding refugee protection, the overarching pattern in refugee protection is characterized by a restrictive approach. While the total number of persons of concern for asylum for Syrians has reached over 5,7 million since 2011, as of 24th February 2022, the Russian invasion of Ukraine started another mass migration, which resulted in almost 5,5 million Ukrainian refugees in two months. The situation regarding Ukrainian mass migration, to some extent, resembles the Syrian mass migration and its consequences. However, there are essential differences in terms of the responses of the EU and the countries at the gates. Using these different country cases in terms of policy responses, we will try to find answers to those questions during this workshop with the scholars representing different countries: What are the different border management, reception, and protection?; What solutions work best in humanitarian refugee crises in countries that have been accepting large numbers of forced migrants?; What can be learned from managing crises in other countries, such as Turkey, Poland, or Greece?
The program is planned in two phases. In the first session, which is planned as a panel, we will have four country-specific speakers and each speaker will answer their presentation specific to that country with 2-3 questions prepared in advance by the organizers. This session aims to reflect on the important points, differences, and similarities of the experiences of these countries. In the second session, which is planned as a workshop after the presentations, the participants will take the floor and the opinions of the participants will be given, accompanied by 2-3 general questions prepared by the organizers. Participants who wish to take part as speakers during both the panel and workshop phases should submit an abstract for this call, following the usual abstract submission procedures.
10. Self-perceived quality of life and integration among lifestyle migrants in the Mediterranean
Workshop Conveners:
Daniel Rauhut, Karelian Institute, University of Eastern Finland, daniel.rauhut[@]uef.fi
Alina Esteves, Institute of Geography and Spatial Planning, University of Lisbon, alinaesteves[@]campus.ul.pt
Online Workshop – Working language / English
The literature on lifestyle migration has come a long way since the early works that portray the lives of British, Germans, Dutch, and Nordics in Southern European countries like Spain, Italy, Greece, and Portugal. Initially seen as a type of migration, lifestyle migration can be regarded as a lens to understand and interpret this flow of individuals in the search for "the good life".
Many studies unraveled that lifestyle migrants are not only well-off retired people but also include individuals still active in the labour market, investors, entrepreneurs or even digital nomads. Together with the diversification of migrants, a wide range of reasons to opt for living elsewhere are voiced by individuals. From enjoying privilege by leading a luxurious life or achieving spiritual fulfillment, to making ends meet due to smaller retirement pensions and erosion of the welfare state in post-industrial economies of the Global North, has come to the fore as a motive to choose locations.
The strength of lifestyle migration theory, is that it can explore how the diverse individuals operationalise their daily lives in the hosting country. Moreover, the perception of borders impacts the lifestyle migrants' willingness to reallocate. Using migrants' perceptions, the issue cuts across the notions of identity construction, well-being, and self-representation. How their integration is built during their permanence is also a relevant issue because integration has different meanings. Distinct levels of commitment and involvement with the hosting community may vary according to their legal status and goals in life. The degree of involvement in things like language learning, organization and participation in local events, voting or supporting host community activities, show a wish to be a part of the native community. Additionally, the impacts of lifestyle migration in the hosting locations and in the native population have resulted, on the one hand, in soaring real estate prices, cultural change, and higher cost of living, but also in more jobs for the native workers and more businesses to cater for migrants' needs.
In this context, the objective of this workshop is to address the links between lifestyle migration, quality of life, and integration, whether material or immaterial, for different lifestyle migrants across distinct settings (urban, rural, coastal, interior), either in the origin countries or in the receiving places of the Mediterranean region.
Papers relating to the following issues (but not limited to them) are welcome:
motives for emigrating among lifestyle migrants
perceptions of integration and operationalization of life in the destinations
migration aspirations among lifestyle migrants
representations of quality of life and well-being
international residential mobility and investment
impacts of lifestyle migration in hosting communities
11. Religious complexities and diversities
Workshop Convener:
Tuomas Martikainen, University of Eastern Finland, tuomas.martikainen[@]uef.fi
On-site Workshop – Working language(s) / English, Finnish, and Swedish
Migration has been a driving force of religious change for the past decades in societies around the world. New forms of religious diversity have blossomed in particular in large migrant settlement areas. New arrivals have both enlivened certain religious institutions as well as many new ones have been founded. As arriving to a new location is often a stressful event, many find comfort in religious belief and seek company of co-religionists. Likewise, some find relief of being able to leave one's religious tradition. Beside the migrants' personal choices, new religious diversities have caught the attention of the public eye as well local and national authorities with varying responses. This workshop focusses on the complexities of migration-based religious activity. We invite both empirical and theoretical contributions with religion-related topics.
12. The war in Ukraine: humanitarian, political, and social consequences of the crisis
Workshop Conveners:
Saara Koikkalainen, University of Eastern Finland, saara.koikkalainen[@]uef.fi
Tapio Nykänen, University of Lapland, tapio.nykanen[@]ulapland.fi
Tiina Seppälä, University of Lapland, tiina.seppala[@]ulapland.fi
On-site Workshop – Working language(s) / English and Finnish
The war in Ukraine has caused the largest refugee movement in Europe since the second world war. The attack by Russia has been met with strong opposition in the West and in many European countries the humanitarian catastrophe has produced an unprecedented wave of solidarity towards those fleeing the crisis. This is in stark contrast with the situation during the "European Refugee Crisis" of 2015-6, when the public was less sympathetic towards asylum seekers and many EU countries closed their borders and adopted new legislation and policies to block the arrival of asylum seekers to their territory. Now the EU has granted Ukrainians who flee the war the right to stay and work throughout its 27 member nations for up to three years with minimum bureaucracy. The war in Ukraine has already produced significant new mobility and migration phenomena and it may lead to changes in policies and practices related to humanitarian migration.
This workshop welcomes papers that analyze the impact of the crisis in Ukraine from different viewpoints. Possible topics include, but are not limited to, humanitarian migration, impact on EU and national legislation, volunteerism, everyday solidarity, and integration of Ukrainian refugees in the countries of arrival.
13. Transnational death: migration, everyday, crises
Workshop Conveners:
Olga Davydova-Minguet, Karelian Institute, UEF, olga.davydova-minguet[@]uef.fi
Ismo Björn, Karelian Institute, UEF, ismo.bjorn[@]uef.fi
Pirjo Pöllänen, Karelian Institute, UEF, pirjo.pollanen[@]uef.fi
Teemu Oivo, Karelian Institute, UEF, teemu.oivo[@]uef.fi
Oleg Reut, Karelian Institute, UEF, oleg.reut[@]uef.fi
Pekka Metso, School of Theology, UEF, pekka.metso[@]uef.fi
On-site Workshop – Working language / English
Death is simultaneously a private and public phenomenon. Death parts and connects. Death is a field of re/de/constructing roots, belongings, and identities. Migration is intertwined with death in many ways: e.g., asylum seekers escape death, death may haunt migrants on their routes and in the countries of destination, and even in "regular" migration death is present in everyone's life. The workshop is aimed at discussing multifarious interlinkages between death and migration.
As many other phenomena of contemporary life, death has become transnational, especially when in question are people on the move, as well as those who maintain and develop ties with their loved ones, families and communities over state borders. Transnationalism is interactive and it affects societies and their members globally. As a profound event of everyone's, families' and communities' life, death demands practical arrangements, emotional involvement, legal and symbolic formalization that need to be performed transnationally. Practices of death include also mourning which occurs often in transnational technologically mediated communication.
Dis present in individual, collective, and public memories, and in the countries of immigration the question of what deaths are and should be remembered in order to enhance societal cohesion is pivotal. Memories of death become transnational not only in private circles but also in public spheres as part of memory politics. The transnationalization of death can be performed in different places of memory, such as cemeteries or museums.
In our workshop, we will discuss practices and memories of death on the level of everyday, and through the lenses of memory politics. How transnational death is lived through and interpreted, what "us" and "them" does it involve and construct? How do international crises and wars affect transnational death? We welcome papers that discuss death in transnational settings through the perspectives of different disciplines, such as history, cultural studies, anthropology, social studies as well as political or legal studies. The presentations can be methodological or theoretical or they can present empirical results or thoughts on the topic.
14. Whiteness and national belonging in Finland
Workshop Conveners:
Tuomas Järvenpää, School of Humanities, University of Eastern Finland, tuomas.jarvenpaa[@]uef.fi
Jaana Vuori, School of Humanities, University of Eastern Finland, jaana.vuori[@]uef.fi
On-site Workshop – Working language(s) / English and Finnish
Finnish national belonging has been constructed as a part of the larger European world system and its racial ideologies. Yet, there are distinctive local particularities in the Finnish understandings of race, and the way how different minorities have been excluded or included in relation to the Finnish national narratives.
So far, researchers are only beginning to understand the local nuances of racial ideologies in Finland. In the international discussion, "Whiteness studies" has long been criticizes for sweeping historical generalizations and the omissions of national and local factors. According to some, in its conceptual vagueness "whiteness" is in danger of becoming a similar pejorative and catch-all category of what "bourgeois" was for the 20th century Marxists.
In this workshop, we ask whether and how the concept of racial whiteness might be employed in the Finnish context. What kind of identity is Finnish whiteness, and what are its possible social implications? Exactly what kind of position does whiteness hold in this national context specifically? How is it present, renewed, or challenged for example in music, visual arts, policy documents, media culture, or in public discussion online or offline? How might whiteness be studied in these different contexts? We welcome both empirical analysis of the current moment and historical, methodological, or theoretical contributions.