Welcome to the website of the research project Political Forests – the Maya Forest
This project explores nature conservation politics in international borderlands with focus on the case of Maya Forest.
Maya Forest is a term developed by scholars and conservationists in the 1990s. It refers to the humid, tropical "Mayan" rainforests located in the borderlands of Mexico, Guatemala and Belize. Nowadays the region is also defined as a biodiversity hotspot.
The objective of the project is to research the developments, dynamics and challenges related to conservation in international borderlands, particularly in terms of the global strategy of transboundary conservation. The project seeks to bridge perspectives of International Relations, Borderlands Studies and Tropical Ecology.
In this website, you will find key information about the project in its different stages, forthcoming publications and divulgation endeavors.
Principal researcher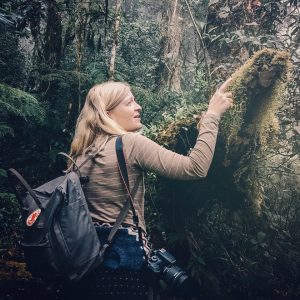 Hanna Laako is the principal researcher of the project. She holds a PhD in Political Science. She is specialized in Conservation Politics, Border and Borderlands Studies, Mesoamerica and International Relations. She has lived and worked in Southern Mexican Borderlands for more than 10 years.
The project is funded by the Mexican Council of Science and Technology CONACYT (2019-2020), and the Finnish Kone Foundation (2020-2024). It is carried out in El Colegio de la Frontera Sur (ECOSUR, Mexico 2019-2020) and in the University of Eastern Finland (UEF, Finland 2020-2024).