Stable Isotope Laboratory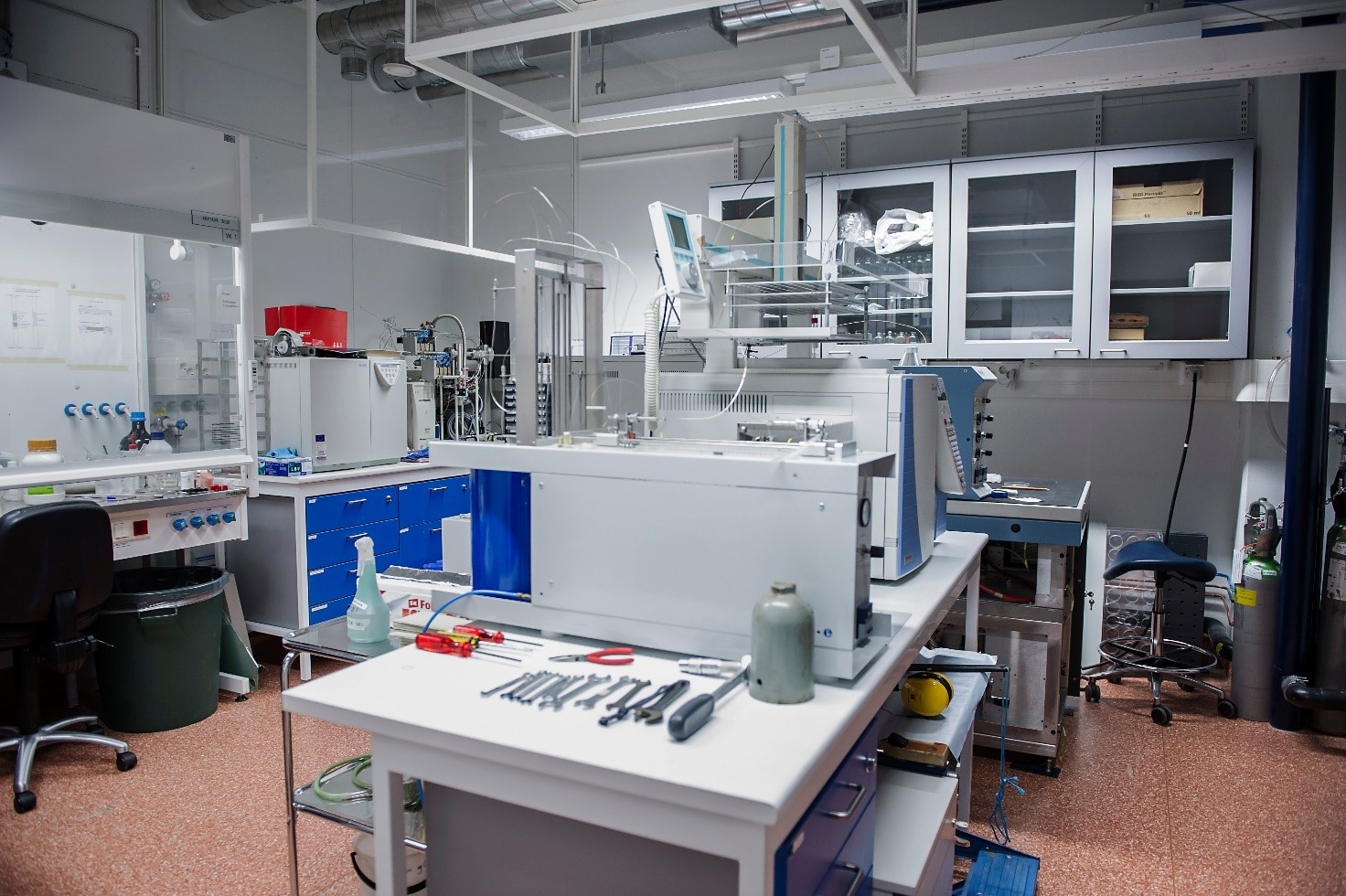 Isotope Ratio Mass Spectrometer (DELTAPLUSXP®, Thermo Co.) for natural abundance and enriched samples of 13C/12C and 15N/14N. Equipped with Flash EA, GC-C TA III (compound specific and gas analysis) and pre-concentration unit.
Picarro G2201-i  Isotopic Analyzer for measuring δ13C for CH4 and CO2
Molecular Biology Laboratory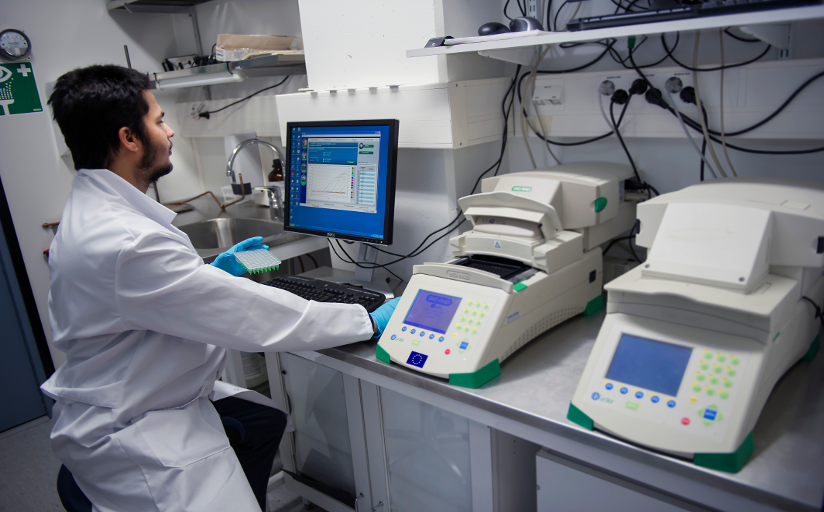 Soil DNA and RNA extractions
FastPrep Bead-peating device
Conventional PCR, agarose-gel-electrophoresis
Multiple Thermal cyclers, and devices for preparation and visualization of agarose-gels
Quantitative real-time PCR
Bio-Rad MyIQ qPCR, Roche qPCR
Culturing facilities for recombinant DNA preparation and aerobic culturing
Laminar flow-chambers for culturing. Shaking and standing incubators
Gas Laboratories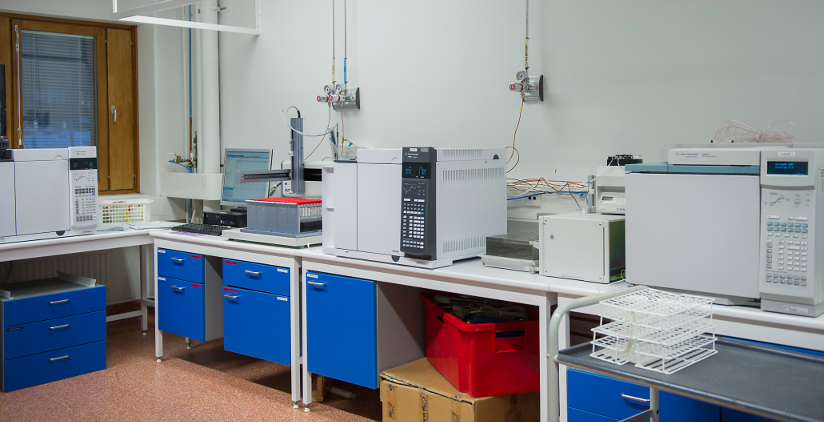 Gas chromatographs
Agilent 7890B (FID, TC and EC-detectors), equipped with Gilson auto-sampler (Gilson liquid handler GX271), analysis of CH4, CO2 and N2O
Agilent 6890N (FID and EC-detectors), equipped with Gilson auto-sampler, analysis of CH4 and N2O
HONO analyser

LOPAP®-03 (Long Path Absorption Photo Meter), QUMA Elektronik & Analytik GmbH, Germany
A wet-chemical in situ measuring device for nitrous acid (HONO) measurements. HONO is chemically sampled in an external unit and is photo-metrically measured in a long-path absorption after conversion into an azo-dye in the measuring instrument.
portable CO2-analysers: LI-840 Infrared Gas analyzer (Li-Cor), LI-6200 Infrared Gas Analyser (Li-Cor), LI-6200 Infrared Gas Analyser (Li-Cor), EGM-4 Environmental Gas Monitor (PP Systems)
NOx analysers: AC 31 M (Environment S.A., Poissy, France), analysis of NO,Thermo Scientific Model 42i NOx analyzer
Soil and Water Laboratories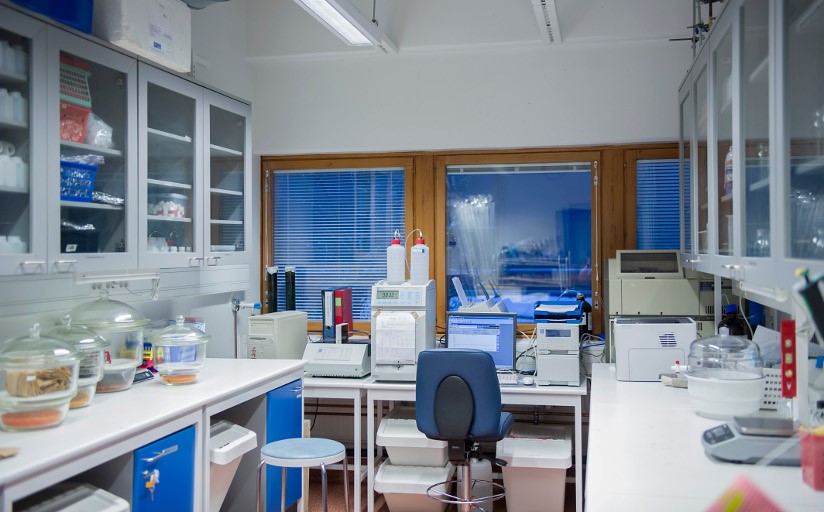 Portable meters for pH, redox, O2 and temperature
Laboratory Furnace Nabertherm B170 (Nabertherm GmbH Lilienthal/Bremen, Germany) for soil organic matter content determination
Ion chromatograph (Dionex ICS2100, Thermo Fischer) with autosampler for e.g. NO2–, NO3–, SO4–, PO43- analysis from water or soil extracts
Spectrophotometer (Ultrospec 3000 Pro, Biochrom, UK) for, e.g., NH4+ analysis from soil extracts
Low Temperature Incubators (LMS Cooled incubator, model 250). Temperature range from +4°C to +20°C.