7th Karelia Symposium keynote speakers
Laura Tomppo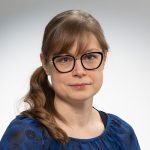 Laura Tomppo (PhD) is a senior researcher at the Department of Applied Physics and the head SIB Labs infrastructure unit at the University of Eastern Finland. Her research areas includes thermo-chemical biorefining and bio-based materials such as natural fiber-plastic composites, as well as non-destructive testing of wood materials.
Erwin Annys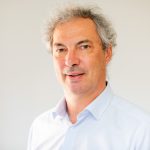 Head of Unit – Support and Enforcement, ECHA, Finland
Erwin obtained a PhD in chemistry from the University of Ghent, where he graduated on nitrosamines in rubber. He worked for sixteen years in the chemical industry in different positions in production, technical services, research and development and regulatory affairs. In 2001, with the publication of the white book, he was confronted for the first time with REACH, the new European legislation on chemicals. Since then, he follows this very closely and this legislation brought him to the Belgian Federation of the Chemical Industry and the Life Sciences, Essenscia in 2004, where he was responsible for product and innovation policy.
In 2008 he moved to Cefic, the European Chemical Industry Council, where he was director REACH/Chemicals policy. He was an observer in the Competent Authorities Meeting for REACH and Classification and Labelling, as well in different Committees of ECHA and he was Sherpa in the Directors Contact Group. In June 2019, Erwin joined ECHA as Head of Unit for the Support and Enforcement Unit.
Matti Toivonen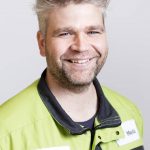 Matti Toivonen is working as a Vice President of Technology at Metsä Fibre which is part of Metsä Group. He has over 15 years' experience in chemical pulp production and in his current position he is steering the development of technologies used in Metsä Fibre.
Janne Jänis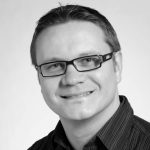 Janne Jänis is a professor of organic chemistry at the Department of Chemistry, University of Eastern Finland. His research concentrates on biomass valorization by chemical and thermochemical methods, with special emphasis on industrial side streams. The main aim is to convert suitable organic feedstocks into advanced biofuels or green platform and specialty chemicals to substitute or even replace fossil raw materials. Moreover, his research group has a long-term experience in bioanalytical chemistry, especially high-resolution mass spectrometry and related techniques for complex mixture analysis.
Tom Granström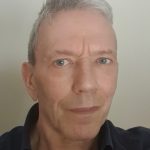 Tom Granström is industrially orientated and thought leader in developing strategic technologies for advanced energy components, chemicals, biomaterials and mining minerals from biomass, waste and recyclable feed stock. Author of peer reviewed scientific articles and book chapters. International studies, academia and industrial assignments in UK, US, the Netherlands and Japan. Currently, holding a research manager position at VTT Industrial Chemistry research area.
Olli Honkanen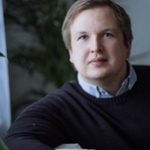 Title: CEO
Age: 37
Company: Green Fuel Nordic
Olli Honkanen M.Sc. (Business and Administration, University of Eastern Finland) is leading Green Fuel Nordic, a Finnish start-up / cleantech company, in commercialization of Fast Pyrolysis Bio-Oil in European Market. Current focus points are Finland Heating Market and European Transportation Fuel Market. Future strategy includes also commercial ramp-up of Fast Pyrolysis Bio-Oil as Chemical Industry Feedstock. Olli Honkanen lives in Joensuu, Finland with wife and three children.