Basics of Research Data Management 1 cp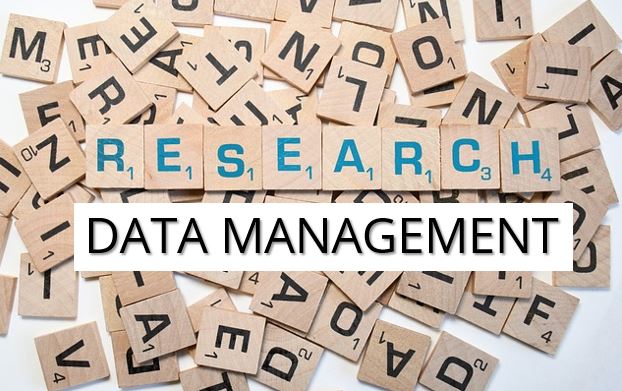 This is open study material for Basics of Research data management course. University of Eastern Finland (UEF) Library provides this course for UEF doctoral students as a part of UEF Doctoral School studies.
This course introduces the basics of research data management and data management plan:
Storing and processing of research data during the research, University of Eastern Finland IT services and other storage solutions and services for data management available to the researcher, taking care of information security in data management.
Legislation and ethical principles in data management, contracts, copyright and access rights related to research data, noticing data protection and personal data in data management
Documentation and metadata of research data, how to describe research data and publish metadata
Open research data, the possibilities and obligations related to sharing research data
Preserving research data after the research, University of Eastern Finland guidelines for preservation
Writing a data management plan, using DMPTuuli as a tool.
In this course you will
Understand the significance of good research data management and know how to comply good and responsible practices of research data management throughout data's life cycle.
Learn to write a data management plan as part of a research plan and update it.
Become conscious of the policies and guidelines for research data management in the organisation.
To complete this course:
Register yourself to the course in Peppi.
Go through the study material.
Complete the assignments in UEF Moodle: 1) complete the small assignments and 2) create your data management plan.
This study material has been produced in English and in Finnish. You can change the language at the upper navigation panel (English/Suomi).
NB: This course partly equals the research data module that was part of 8022020 Research Information Retrieval and Management course, 2 Cp 2017-2021.
Themes of research data management in the context of open science are covered in the Basics of Open and Responsible Science: Open Access Publishing and Research Data online course (8022040, 2 cp). Consider taking this course as well.
This work, which was originally created by Kaisa Hartikainen and Anne Karhapää (2020) (University of Eastern Finland), is licensed under a Creative Commons Attribution 4.0 International License. The work was updated 2022 by Helena Jäntti, Taisa Sallinen, Manna Satama, Niina Nurmi (University of Eastern Finland).