Data management plan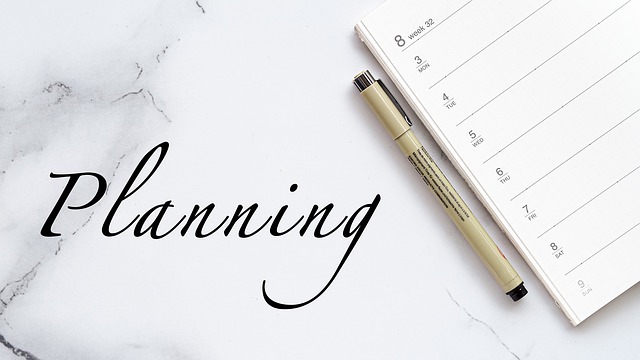 All the information dealt with so far should be summarized into a data management plan (DMP) that is an important part of your research plan, usually as an attachment to it. Data management of each research project should be planned and a data management plan (DMP) created before the project starts. With the help of a data management plan, you can perceive the entire life cycle of the research data, diminish the risks related to them as well as ensure their ethical, secure, and efficient use during and after the research.
Many research funders (e.g., Academy of Finland, Horizon Europe) require a data management plan. With a carefully planned DMP, you show to your funder, research participants and other partners that you can manage your research data in a responsible manner. Remember to check the guidelines of your funder and organization first, so you are aware of what kind of requirements they have.
Also, find out if your research needs an ethical review or if there are some other ethical or legal aspects which might affect data management or use.
DMP will be updated during the research project, but the most important guidelines and principles should be contemplated on before the project starts. Remember that DMP deals only with research data, not executing the research itself.
Generally, the following are considered in the DMP:
What kind of data will be generated or reused during research? What are the file formats and how much storage and disk space do you need for it?
How are data consistency and quality ensured?
What kind of ethical or legal issues relate to your data?
What kind of agreements are needed related to data management?
Who owns the data?
If research includes collecting data from people, how are the research participants informed about data handling?
How are confidentiality of data and information security ensured?
How will you document your data? How are FAIR principles acknowledged?
How will you produce the descriptive metadata for your data? Where will you save your metadata?
What kind of data management roles, rights and responsibilities are needed?
Where will you save and store the data during the project? How will you take care of back-ups?
What happens to your data after the study? Can the data be shared, or at least part of it (e.g., metadata)? If you can't share the data, justify this and define how the data will be preserved or destroyed.
If you can share the data, which data repository or other service will be used? How will you license your data?
What kind of resources are needed for data management?
Creating a DMP
When you start writing your DMP, recall the UEF guidance for research data management. Also, familiarize yourself with General Finnish DMP Guidance. If your research has a funder, find out if it has requirements or guidelines for data management. When writing your DMP, try to give a comprehensive description about how you will manage your research data and answer all questions that are relevant particularly for your research data.
A data management plan should not be thought as a simple administrative task for which standardized text can be pasted in from model templates, with little intention to implement the planned data management measures early on, or without considering what is really needed, e.g., to enable data sharing. Implementing data management measures during the planning and development stages of research project will avoid later panic and frustration.
Tools for writing DMPs
DMPTuuli is a tool created for helping researchers of Finnish research organizations to write data management plans. It helps you to consider all the relevant questions about data management.
Research funders and organizations have created their own data management guidelines and instructions to DMPTuuli (e.g., Academy of Finland, European Commission). General Finnish DMP Guidance and additional instructions for sensitive and confidential research data are available in DMPTuuli as well. You can choose the guidelines you need in DMPTuuli when you start writing the data management plan.
Public DMP templates can also be found without signing into DMPTuuli.
In DMPTuuli, you can work on the plan together with your collaborators. The completed data management plan can be attached, e.g., to the funding application in a required form (e.g., docx, pdf).
Go to DMPTuuli, see the instructions, and create an account.
There are many other DMP tools available as well. These, for instance, may be used by your collaborator or research partner:
You have now read through this study material. Continue by following the instructions in the course eLearn platform, read the rest of the material and begin the assignments.
(8/2022)