Partners
Coordinating Beneficiary
University of Eastern Finland (UEF)
www.uef.fi
Finland
Associated Beneficiaries
Technology and Support Centre in the Centre of Excellence for
Renewable Resources (TFZ)
www.tfz.bayern.de
Germany
Institut national de l'environnement industriel et des Risques (INERIS)
www.ineris.fr
France
Technical University of Ostrava (VSB)
www.vsb.cz
Czech Rebublic
University of Eastern Finland (UEF)
The coordinating beneficiary, University of Eastern Finland (UEF), is a multidisciplinary university located in cities of Kuopio and Joensuu, Finland. The area in which it operates in UEF, Aerosols, Climate Change and Human Health, is name one of its top international top-level research areas of the University. In this project, the work is done by Fine Particle and Aerosol Technology Laboratory (FINE), which operates in several branches of the field of aerosol science. Most importantly, they have conducted combustion emissions studies for over 20 years in both residential and industrial scale applications. FINE has published dozens of peer-reviewed scientific articles, which deal with particle and gas emissions, particle characterization, emissions using different fuels, emission reduction techniques, secondary aerosol, and health effects of combustion emissions. Furthermore, they have used various diluting sampling techniques in combustion studies and bring expertise in dilution to this consortium. FINE has a state-of-the-art combustion emissions laboratory, with equipment and knowledge for studying both primary and secondary aerosols. Several emission components can be measured in the FINE laboratory, for example particle mass, particle number and size, black carbon and organic carbon.
UEF was part of the EN-PME-TEST project consortium, in which the key output was the EN-PME test method. UEF also designed and tested a simple particle sampling method, which applied dilution in the sampling. In addition, UEF has supported the national emission inventory work in several ways, and for example, most of the Finnish inventories are based on the emission values produced by the FINE lab. UEF has been part of the national standardization group, and they have established a proposal for sauna stove testing in Finland, which is presently under evaluation. UEF has worked in several national and international project. They led the ERA-NET Bioenergy project BIOHEALTH and have been the national coordinators in several other project, such as FutureBioTec and EN-PME-TEST. Recently, UEF has cooperated with sauna stove manufacturers to reduce the emission of the sauna stoves, and developed a new type of electrostatic flue gas after-treatment technique.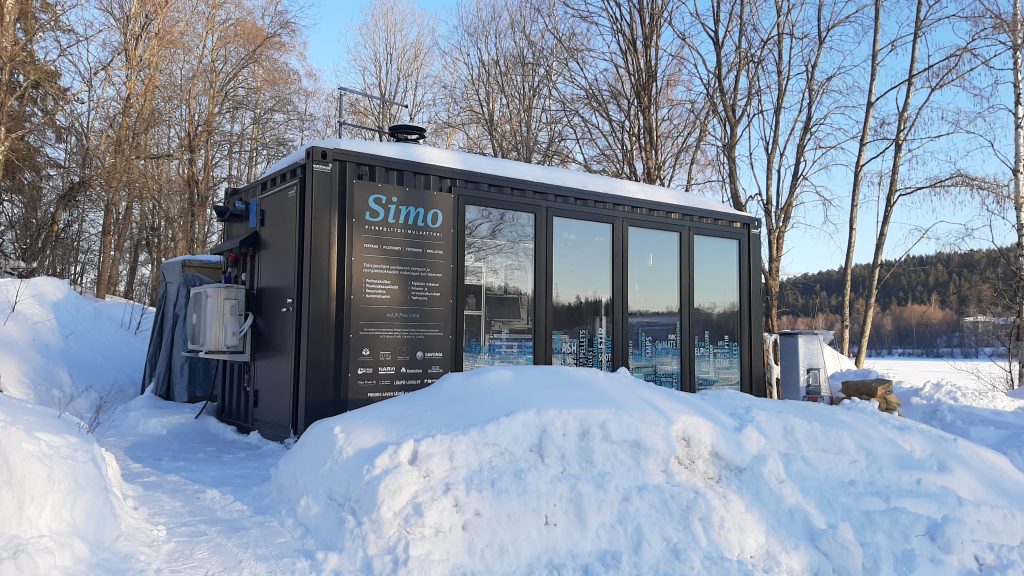 Technology and Support Centre in the Centre of Excellence for
Renewable Resources
TFZ is a non-profit, fully governmental research institute belonging to the Bavarian Ministry of Nutrition, Agriculture and Forestry. TFZ is fully dedicated to the field of renewable raw materials and bioenergy. TFZ has 93 employees and provides applied research but also advisory services, networking and industrial or end consumer information. One of three research departments is the Solid Biofuels Department, with 15 staff members. Here the activity areas are: (I) small scale biomass combustion, (II) flue gas treatment, (III) standardization in the fields of fuel characterization and emission testing, (IV) biomass fuel production and upgrading. TFZ was involved in several international projects on real life measurements and test methods, such as EN-PME-Test-Project for stoves and boilers and the beReal-method for log wood and pellet stoves, where TFZ was the coordinator. Currently TFZ is developing the "CycleTest-method" for automatically fed wood boilers which are operated according to a repeatable and representative standard load pattern in order to achieve results which can be interpreted as emission factors or annual efficiency, respectively. Several staff members of the Solid Biofuels Department of TFZ are members of different standardisation committees, including CEN TC295 and 238, and they are members of several national standardisation activities, such as VDI directives or DIN standards for requirements for automatic stove control devices, stove- and boiler surveillance by chimney sweeps, testing of secondary emission abatement devices (ESP's), fuel wood quality requirements and wood fuel storage requirements. Furthermore, since 2006 TFZ is a permanent member of the evaluation team for the Federal incentive program for renewable heating, with focus on biomass boilers.
Institut national de l'environnement industriel et des Risques (INERIS)
INERIS is the French public expert for managing industrial and environmental risks. Placed under the sole supervision of the Ministry for Ecological Transition, it contributes to the prevention of risks that economic activities pose to health, to the safety of persons and property and to the environment. INERIS is equipped with state-of-the-art test facilities, an array of expertise dedicated to safety, and tests closely approximating real conditions. INERIS has significant experience in evaluating measurement methods for the characterization of industrial stack and domestic sources atmospheric emissions. INERIS possesses a number of useful facilities for the project including a horizontal stack simulator combined with real combustion sources and a test bench dedicated to domestic sources testing. INERIS is accredited for stack testing measurements according to ISO/IEC 17025 and intercomparison organisation according to ISO 17043. INERIS has led the EN_PME_TEST project concerned with measuring particulate matter emissions from residential wood combustion sources and has been member of CEN/TC 295/WG
5 (residential solid fuel burning appliances) since 2008; INERIS is leader of Impress 2 WP2 dedicated to emissions from biomass combustion.
Technical University in Ostrava (VSB)
Part of the VSB is a specialized Energy Research Center (ERC) dealing with R&D activities primarily in the field of small and large energy. One of the key tasks of the Center is research and development in the field of combustion and gasification of solid fuels in order to modernize technologies enabling both increased energy efficiency and reduced negative impact on the environment. This activity is carried out primarily by solving grant projects with industrial and institutional partners. The core activity in the field of thermal conversion of fuels is the testing of boilers (AO 260) and local heaters (Notified body 2078) in our own testing laboratory, which is an accredited testing laboratory No. 1166.3 for measuring thermal-technical quantities meeting the requirements of ČSN EN ISO / IEC 17025:2018. Great emphasis is placed on expanding international cooperation, for example VSB was a member of the group for the EN-PME-TEST project, in which the output was the EN-PME test method. Currently, VSB continues work on validation project called "EN-PME-validation" in cooperation with other Notified Bodies and manufacturers of local heaters. The results of the validation project shall prove the suitability of the method for all types of solid fuel local space heaters. VSB also performs analyses of solid fuels (traditional, bio and alternative) and solid residues after combustion. At present, the research agenda of the workplace focuses on the issue of characterization of fine dust particles generated primarily during combustion processes, but also other anthropogenic activities. Activities in this area include both sampling and evaluation (numerical concentrations, mass concentrations, chemical composition, etc.). The long-term experience of the workplace with the implementation of R&D in this area, in addition to manufacturers of combustion equipment, is also used by professional associations (chimney sweeps, stove-makers), state administration bodies, municipalities and others.