Open Day in the Residential wood combustion simulator (SIMO)
University of Eastern Finland (UEF) will organize an Open Day on the LIFE 30th Anniversary Day at Kuopio campus on 20 May 2022 between 14:00 to 16:00 (Helsinki time).
During the Open Day, residential wood combustion simulator unit (SIMO), unique wood combustion laboratory globally, will be demonstrated. The experts will demonstrate emission measurement methods and instruments at SIMO and present their "Real-LIFE emissions" project funded by LIFE programme. The project aims to harmonize testing methods for measuring solid fuel emissions in Europe (see our poster). In addition, projects regarding the emissions of sauna stoves (KIUAS2) and reduction of black carbon emissions from stoves will be presented.  The event will also show how wood is combusted with low emissions.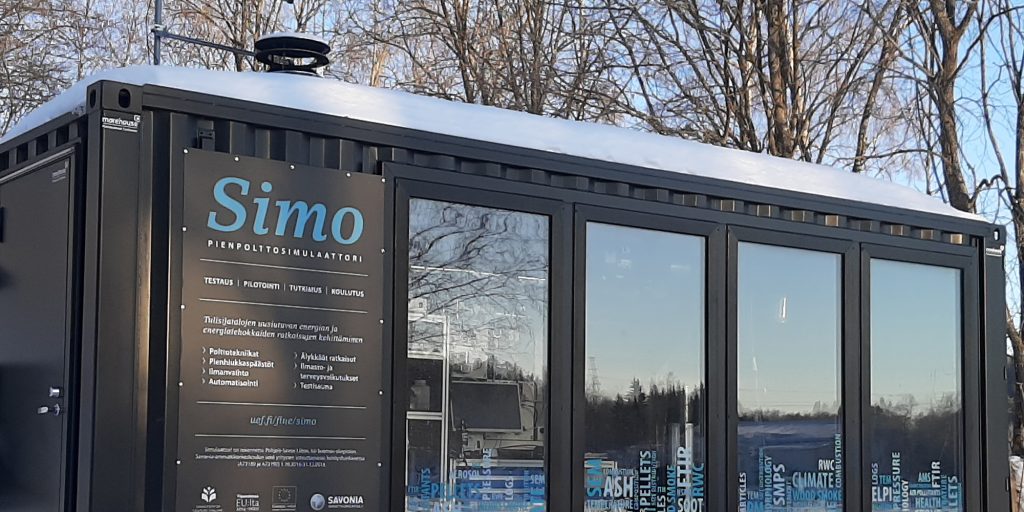 Basically, this informal event will be held onsite in the SIMO at UEF which is located in Kuopio Campus, Yliopistonranta 1 (see map below), but we will also offer online participation opportunity via on-line link. The event is suitable for researchers, experts in the field of residential combustion, journalists, students, stove manufactures, policy makers and other relevant individuals interested in climate and health sciences.
All interested people are warmly welcome to join the event and those who would like to participate online, please contact at: karna.dahal@uef.fi for the online link. For more information about the Real-LIFE emissions project you will find in this website.