News
Open Day in the Residential wood combustion simulator (SIMO)
University of Eastern Finland (UEF) will organize an Open Day on the LIFE 30th Anniversary Day at Kuopio campus on 20 May 2022 between 14:00 to 16:00 (Helsinki time). See more https://sites.uef.fi/real-life-emissions/open-day/
Monitoring visit
Neemo monitoring Expert Rūta Kurienė paid an on-site monitoring visit to our project on 15-16 March 2022 at the Kuopio campus of the University of Eastern Finland. The idea of the visit was to present the LIFE rules and reporting obligations, monitor the progress made and review of project administration and financial management. She also witnessed the on-site demonstration of an experiment at the residential wood combustion simulator (SIMO).
---
Experimental campaign at residential wood combustion simulator (SIMO)
As part of the Action A1 of this project, an experimental campaign was held in January and February 2022 at the residential wood combustion simulator (SIMO) https://sites.uef.fi/fine/front-page/simo/ located in the University of Eastern Finland (UEF). The 16 days' campaign, was devoted to collect the data for studying the impact of dilution ratio and different wood species on the particulate emissions from residential wood combustion. The campaign results will be very useful for selecting an appropriate dilution ratio for the future particulate emission measurement method which will be chosen later in the Real-LIFE emissions project.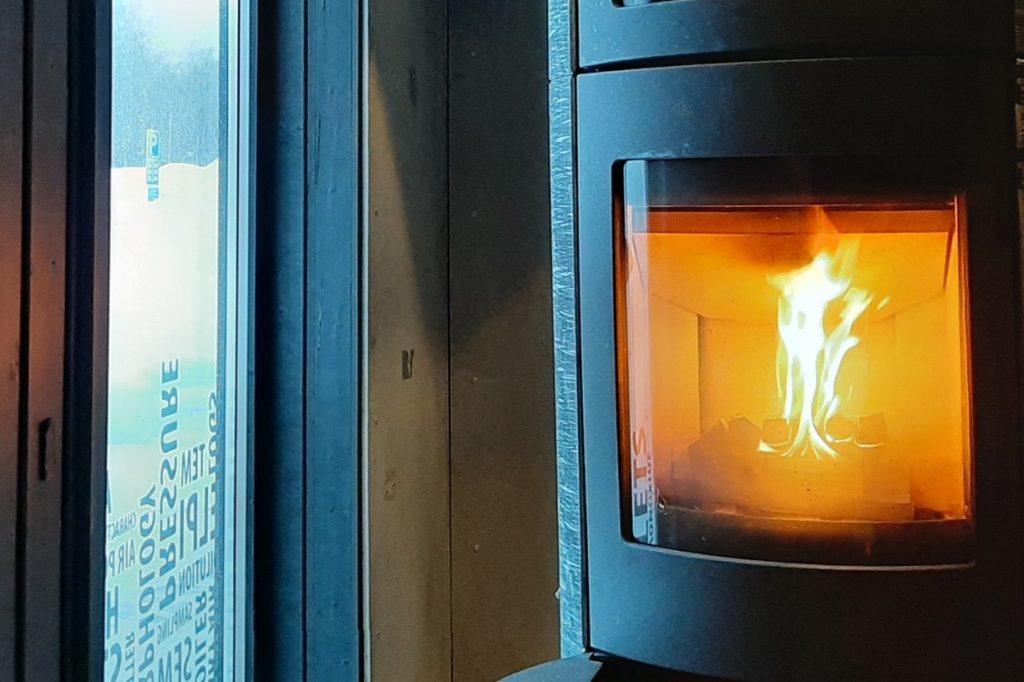 ---
The first meeting of the Steering group
The first meeting of the Steering group was held online on January 21th, 2022. In his welcoming speech the principal investigator Jarkko Tissari was very pleased to notify that the Real-Emissions project has a very good compilation of members. After introductory round the project beneficiary teams had presented the workplan action by action followed by a fertile discussion. The key points of the meeting could be summarized as follows:
– The current standard methods for measuring emissions from residential combustion need to be revised
– Europe needs harmonized test method for the measurements of emissions from residential emissions
– Dilution method is the only method that can include much of the excluded PM emissions
– The project is moving forward but careful selection of the sampling methods, emission components and types of stoves for the emission measurements is required to achieve the goal of the project
– Adoption of the results of this project by responsible organizations will take long time but the results will be anyway useful for many of such organizations (e.g. Ecodesign, CEN, UNECE)
– The steering group members are committed to help and assist the project beneficiaries in every possible manner

---
The Kick Off meeting
The Kick Off meeting of the project was held online on September 8th, 2021. The idea was to get everyone on the same page and start to work together. The team members of the beneficiaries introduced themselves and created a shared understanding of the project background as well as objectives and the actions that needs to be done.