Hello, I am Amina and today I will be sharing my experience studying at the University of Natural Resources and Life Sciences, BOKU, Vienna, Austria.
As you may know, one of the benefits of this program is that not only you get to complete a master's degree in forestry, but it also allows us to experience and study at two universities in two different EU countries. During our first year in this program all students will get the chance to study at the University of Eastern Finland, UEF Joensuu Finland. But our second year we get to decide where to study from five different universities in five countries.
Personally, having to choose between universities which are considered to be among the top universities in our field was not an easy decision. I carefully weighed my options based on presented facts, but I must admit that my decision was tiny bit biased, as I always wanted to study at BOKU. However, I decided on BOKU not only because of this, but also because of the variety of courses that are offered in various aspects of forestry and choosing the courses based on your interests. Moreover, the other benefit of studying at BOKU is that I get to live (in my humble opinion) in one of the most beautiful cities in the world.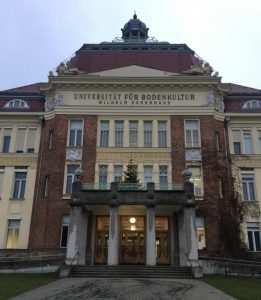 The first semester started in October with hybrid approach of mixing online and in person classes, but the situation required to move everything online. Fortunately, before this move, we had an opportunity to take a weeklong field trip in Austrian mountains which was an amazing start for the academic year. Even though, the classes were held online the quality of lectures and availability of professors was beyond expectations. We might have lost in terms of person-to-person contact but the knowledge and opportunities to learn were still there.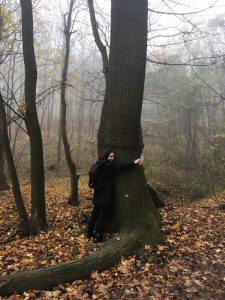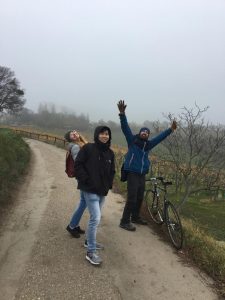 In the first semester, I also started to work on my thesis in the genetics lab at the Institute of Forest Pathology, Forest Entomology and Forest Protection. The work required me to visit the lab daily and work on DNA extraction, PCR preparation and preparing my samples to be sent for sequencing. I can say that I had some kind of normal university experience with meeting supervisors and lab technician in the lab while I worked there (but still ensuring that I adhered to the mask wearing & social distancing requirements). I was very lucky to have Martin and Christian as my supervisors, and Susanne as the lab technician as they were always there to answer any questions and doubts and reassure me that all will be well, even though the work progressed in unexpectedly slow way. I am almost at the end of my lab work right now, but I will miss going to the lab and having all those wonderful people around me.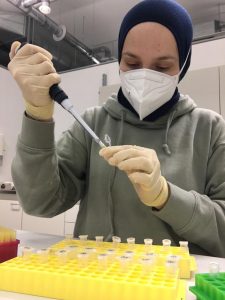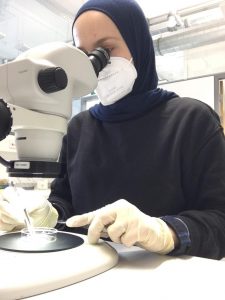 The pandemic has limited my ability to discover places in Austria but nonetheless living in Vienna alone is a beautiful experience. Vienna is a cosmopolitan city that is enriched with history, art, and culture. Just walking in the city gives you an impression of walking in a huge museum. The architecture is astonishing, and it slightly reminds me of Austro-Hungarian buildings back home in Bosnia and Herzegovina, which made the city feel closer to home. As some restrictions were lifted, I was able to visit few of many museums and walk daily in beautiful parks of Vienna.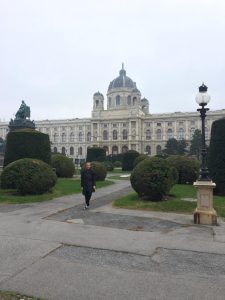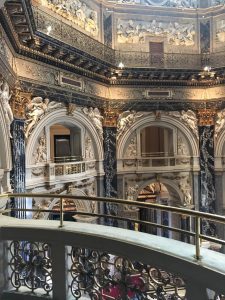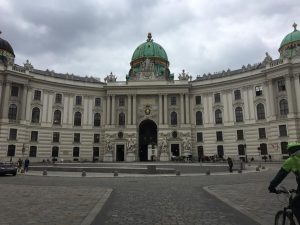 Lastly, I can say that I have had an amazing experience studying at BOKU and living in Vienna. There were difficult moments, but the good outweighs less good and my time here, as well as my complete MSc EF experience, I will always cherish and remember with a big smile on my face. 😊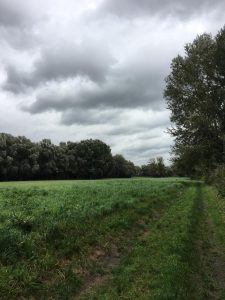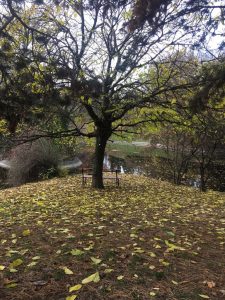 I hope I helped you in getting an overview of my personal experience of life in Vienna and a glimpse of my student life at BOKU. If you have any questions, feel free to contact me via derlic2106(at)live.com. 😊