Bună ziua! Ce faci?
We know that you have all been waiting for this post! The time has finally come! Get ready to meet Brașov, an enchanting place filled with culture, charm, and history. Surrounded by the Carpathian Mountains, the city makes you feel like you are living inside a bowl. Hiking up the Tâmpa Mountain, you will get a breathtaking panoramic view of the city, which I bet you will never get sick of. Resplendent with Gothic, Baroque, and Renaissance architecture, Brașov is one of the most beautiful places in Romania. How cool is that?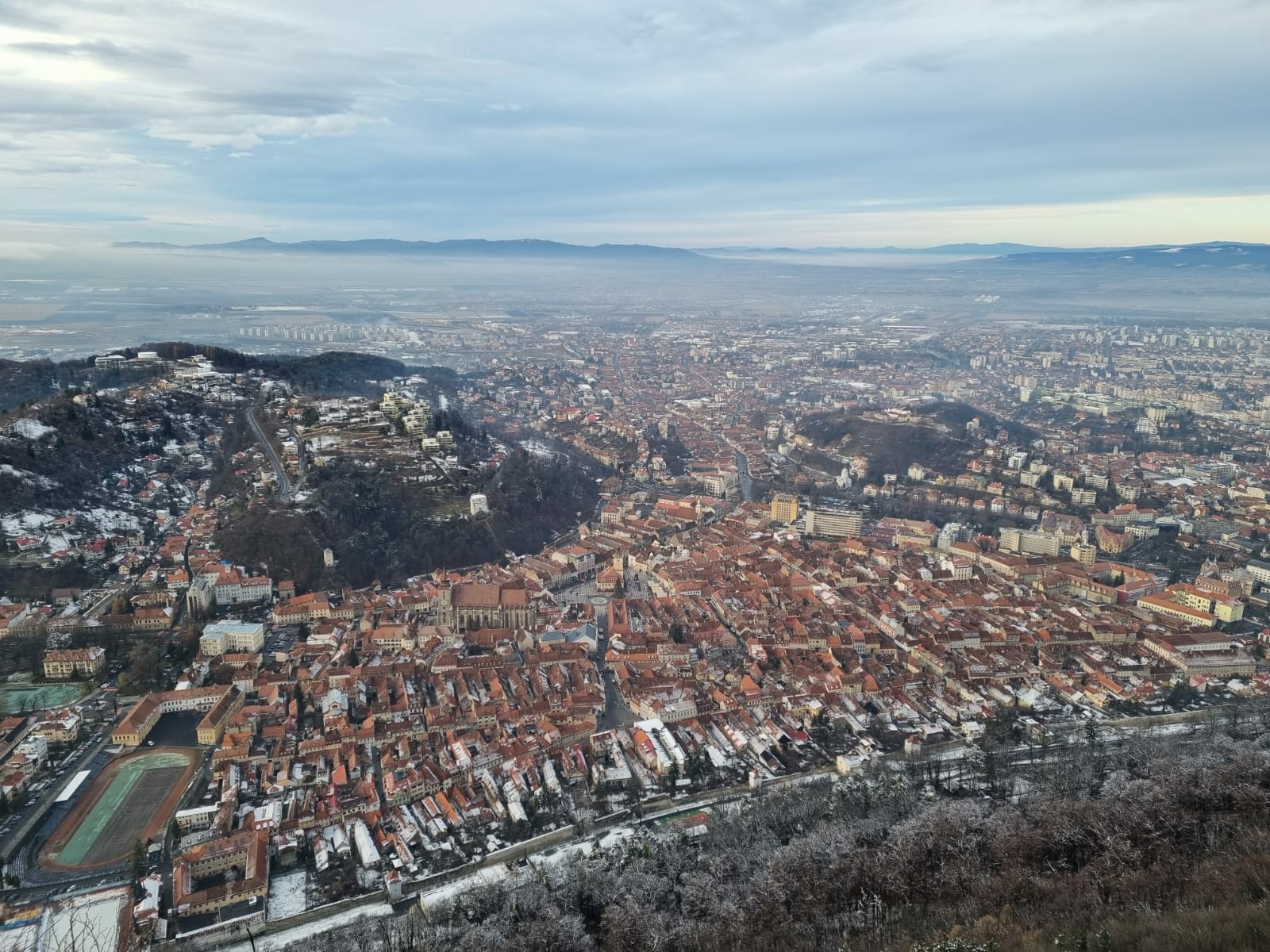 Brașov is par excellence a place of multiculturalism. The city was founded in 1211 by Teutonic Knights and settled by Saxons in the 13th century, becoming one of Transylvania's seven walled "citadels" (Siebenbürgen). Three suburbs were found outside the Citadel's walls. One suburb was inhabited by Romanians, another by Hungarians, and the third was populated by Saxon peasants, as the humanist and reformer Johannes Honterus noted in the middle of the twentieth century. As Brașov was located at the intersection of trade routes linking the Ottoman Empire with Western Europe, the Saxons attained considerable wealth and exercised strong political influence in the region. Interestingly, Brașov also has a German name: "Kronstadt" or Crown City. Click here to check out more information about the history of Brașov.
The Old Townhall Square (Piața Sfatului) and The Black Church (Biserica Neagra) are Braşov's main attractions. Both are found in the Old Town. Piața Sfatului is colorfully painted and filled with Baroque structures, while the Black Church is Romania's largest Gothic structure. Other parts of the city can easily be explored with public transportation, which, by the way, is known for its punctuality. 
The city is pretty amazing and you are all longing to come and check it out. We get it! But, let us now turn to the university where we are studying, the Transilvania University of Brașov. The main building of the Faculty of Silviculture and Forest Engineering is situated in the Old Town, near the Black Church. Nearly 150 years old, the building is surrounded by 80 different tree species.
In this academic year, the rector of the university has mandated that all classes be conducted in person. This decision brought us joy because we would then be able to meet and interact with all the professors and classmates. We have just finished the long 2-week exam period and begun our so deserved short break. 
We hope you enjoyed it.
La revedere!