Hello readers!
My name is Shaohui Zhang and it is my turn to share the experience of my Applied Period (AP) at the French National Institute of Agriculture, Food and Environment (INRAE) in Nancy, France. My AP was relocated to France due to the interruption caused by COVID-19 but I will never regret this relocation!
The institute 
As its name indicates, INRAE is a French public research institution that focuses on issues related to agriculture, food and environment. The institute aims to carry out science dedicated to life, humans, and the Earth and contribute to the goals of sustainable development. It is a top-tier research institution in the world and has a particularly strong influence in the fields of agriculture and forestry. Completing my 2-month internship (July-August, 2020 ) here was certainly my honour and pleasure. 
My tasks and what I learnt 
I was working closely with the Laboratory of Advanced Research on the Biology of Tree and Forest Ecosystems with three major tasks of science communication.
1). Study and synthesise research reports from the last three years;
2). Maintain and update the content of the lab's official website (English version);
3). Interview influential researchers and create a short video that can provide a holistic picture of the lab.
I have to say that I gained a lot from this internship. Firstly, studying recent reports certainly helped me gain a better understanding of both the lab and its cutting-edge research, i.e., what it dedicates to and what is the latest development in forestry. Secondly, it trained me my ability of website management and aesthetics. I used to care little of this skill but I was proved wrong. Now I think being able to manage websites well is definitely going to be a plus for my future career. Most importantly, through interviewing influential researchers, I built up some networks who helped me secure a internship starting next year. It was not expected but luckily it happened.
Cultural experience
Nancy is a beautiful city with many cultural elements embedded in its architecture. It is also not far from the Vosges Mountains if you fancy a weekend escape away from city life. I had many activities with my co-workers and students from the same university. Learning French had always been on my bucket list so of course I started learning and practising the language. I am not a big fan of taking pictures but below you can find some snapshots of my experience so far. Enjoy!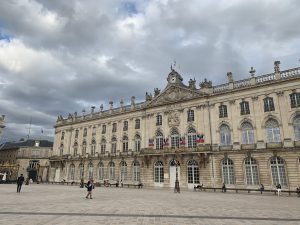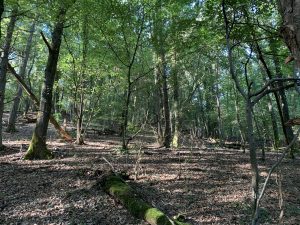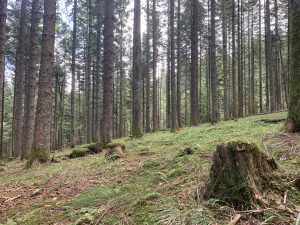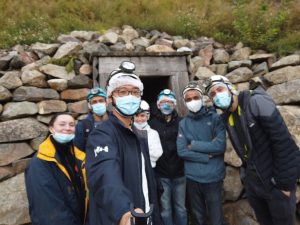 PS: I am currently doing my second year of MSc EF at AgroParisTech in Nancy, France. If you have any questions, feel free to drop me an email at shzhang@uef.fi