Bonjour
Hello from France! This week we will give you a glimpse of what Shaohui Zhang is experiencing during his second year at AgroParisTech in France. It seems that he has embarked on a wonderful journal since he jointed MSc EF.
The second year study in France consists of two main parts: fist-semester study and second-semester internship. Shaohui finished his first semester and now he is doing an internship with the French National Office of Forests (ONF). "It is very much his honour and pleasure to work with such an prestigious national organisation in France!", Shaohui said.
He was very lucky to be engaged on the latest project at ONF, where forest professionals and technicians are developing new algorithms to improve the accuracy of forest inventory in France, with the help of GEDI (Global Ecosystem Dynamics Investigation), airborne laser scanning data and field surveys.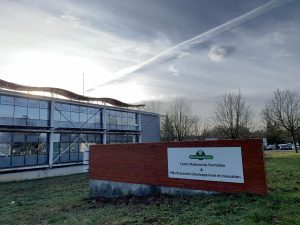 (ONF, Nancy centre)
Shaohui is particularly interested in remote sensing applications in forestry and he would like to continue at the doctoral level study in the same field. "Doing my internship with ONF certainly boosts my CV and my coding ability is exercised on a daily basis. I believe this will become my assets in my PhD application", Shaohui said delightedly.
He expressed that in France there are many opportunities for master students. The fact that you have to complete a 6-month internship before your graduation certainly gives students the opportunity to follow their interests and exercise their skills.
He also said he is very happy to meet up with EF friends from Finland occasionally. Look at those smiley faces!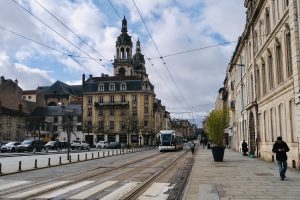 (Outside student residence,  Nancy)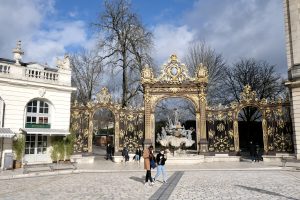 (Place Stanislas, Nancy)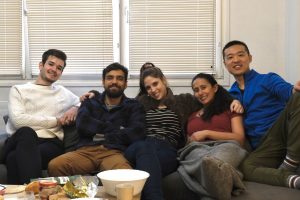 (Reunion with EF friends from Finland)