I've got to admit that all those happy memories I've had with those lovely people I met in France suddenly popped up when I was watching Friends the Reunion the other day. Thanks to them, I've enjoyed my study year in France to the fullest.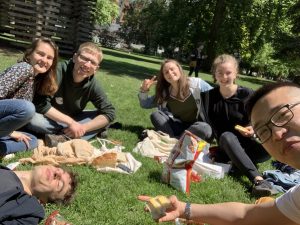 Picnic time
It's still hard to believe that almost one year has gone since my arrival here, as I still remember the day when I showed up at the Nancy train station with my heavy luggages. I had no idea at the time of what the coming year would be like. However, time has proved that it has been absolutely amazing! Not only have it helped me start my future career in academia, but also it connected me with friends coming from various backgrounds. Many of them helped enrich my French cultural experience from a particularly local perspective.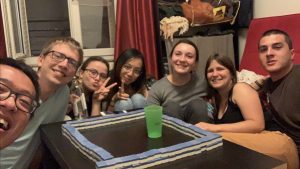 Playing Mahjong
For example, we organised French cheese and wine tasting event and I'd highly recommend this experience to future EF students. We often played different board games over shared dinners. Sometimes, we had weekend retreats into the the Vosges Mountains. Last weekend, it was my very pleasure to be invited to a friend's hometown in the Alps. Of course, the list goes on. We live, laugh and we love – simplicity brings the happiest moments!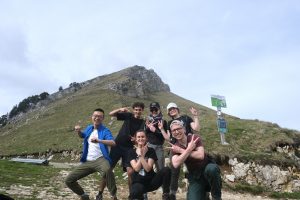 Unforgettable time in the Alps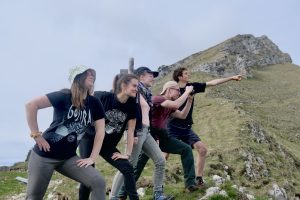 Look, it's Mount Blanc!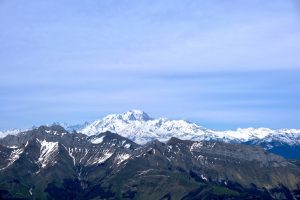 "Come closer next time ;)", says Mount Blanc
Like all the good things, it's sad when coming to an end… Yet I know there would be more trips on which we can go together soon, mais ne partez sans moi!