The EMC program provides hands-on education with clinical and industrial relevance. The program's curriculum is developed and updated together with clinical and industrial partners to provide the needed and missing skills in the medical-computing sector.
The 1-year studies comprise of three main activities: courses provided by UEF and Savonia UAS, EMC-organized talks and webinars, and students' internships in medical-computing companies or clinics.
In the EMC program, our mission is to build communities of academic and clinical: of researchers, hospital professionals, and industrial experts. We promote the germane networks with program-organized webinars, invited interviews, and other virtual meet-ups with the EMC organizers and industrial partners. We believe that extracurricular activities complement the education provided and can make a difference in students' future career paths.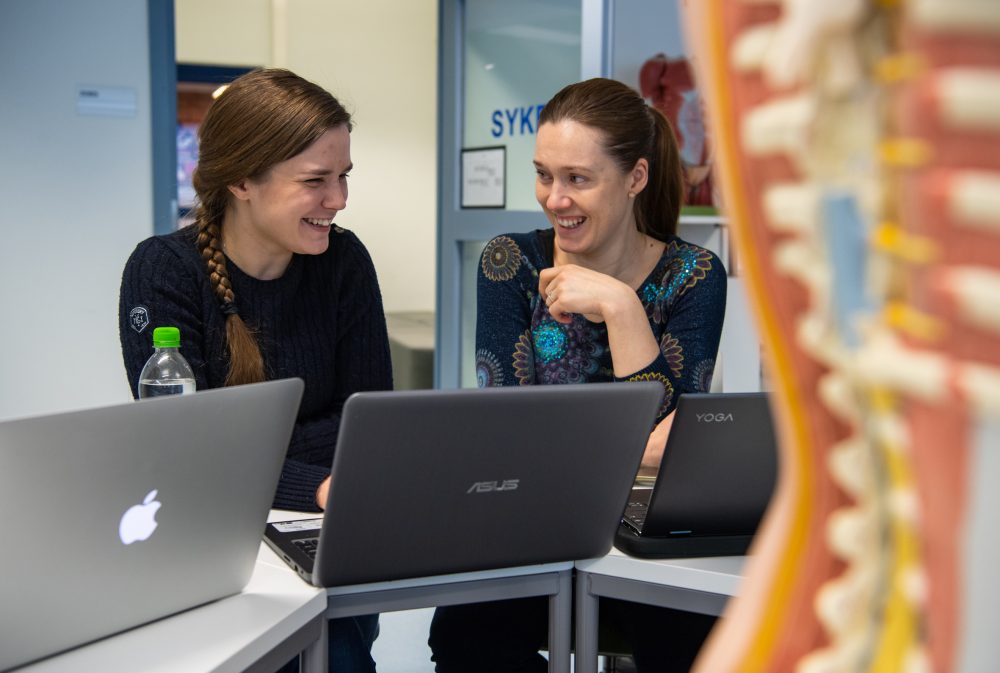 The EMC program follows the schedule of the standard academic year in Finland (September 1 – May 31) that is organized in four study periods.
Theoretical studies and courses (30 ECTS) are mainly organized during the fall semester. Some studies, webinars, and invited talks are also organized during the spring semester. Compulsory and elective courses are organized as online education that is time- and place-flexible. The studies use versatile online materials, services, and virtual learning environments. Thus, the studies are suitable not only for traditional full-time learning but also for the part-time working professionals.
Internship (30 ECTS) is an important part of the EMC experience. During Fall and Spring, students search for internship positions at local medical-computing businesses, university hospitals, and university research groups. Each student and the company/clinic can negotiate the most optimal internship conditions with respect to the starting time (Spring, Summer, Fall), attendance to the work (remotely, partially remotely,…), and content of the work. The 30 internship credits correspond to 3-5 months of full-time work, including the written final report.
Study Rights
Study rights of EMC students are granted for 1 year + 0.5-year extension (September 1 – December 31, in the following year). The students are granted the study rights at both University of Eastern Finland and Savonia University of Applied Sciences. As an EMC student, you can access education services, resources, and materials (e.g., Office365, Matlab, Tableau, PowerBI, online libraries, etc.) from both universities.
However, EMC students are not eligible for enrollment in the student union, student cards, and student discounts (e.g., student prices in the campus cafeterias and student prices for transportation).
Financial Study Support 
As an EMC student, you can apply for financial aid for students from KELA. The requirements are at least a Bachelor's degree and remaining months of financial aid. If you are an unemployed job-seeker, please contact TE-services before applying for the program or accepting a place.