Characterization laboratory
Because optical structures to be studied are in micro or nanometer scale, conventional microscopes or mechanic measuring is not adequate methods for studies of this scale. For measuring and analyzing of these structures our characterization laboratory is equipped also with electron and atomic force microscopes.
Characterization is crucial also within lithographic fabrication methods. Often it is necessary to verify success of a fabrication step prior to proceeding to the next step. Because of this our characterization laboratory is integrated with lithographic laboratory in our cleanroom laboratory.
Characterization laboratory equipment is suitable for other types of surface inspection. Our facilities can be also used to study almost any surfaces for chemistry, material science, medical, bio science or nanotechnology needs.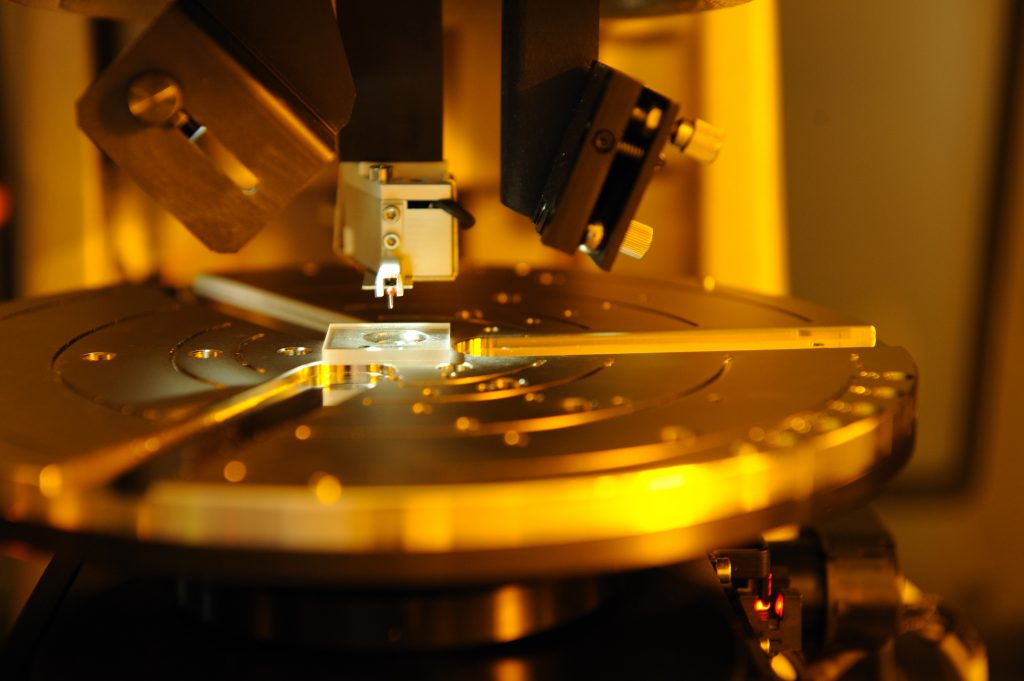 Most important characterization tools:
LEO 1550 electron microscope
Dektak 150+ surface profiler
Wyko NT9300 optical profiler
Further information: Pertti Pääkkönen