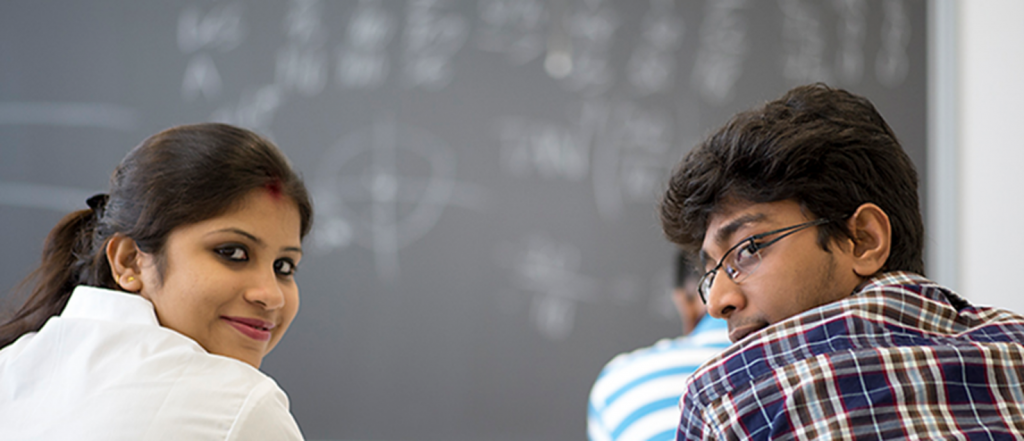 | | |
| --- | --- |
| | |
Master's degree programme in photonics
The Master's Degree Programme in Photonics | University of Eastern Finland (uef.fi) is a two-year programme taught in English at the Institute of Photonics, University of Eastern Finland. Master's degree in Photonics offers outstanding skills needed in international careers in optics, photonics and related fields. The programme covers all important aspects from theory to practical work in laboratories with world-class facilities. The MSc degree from the programme qualifies the graduates for PhD studies in University of Eastern Finland, elsewhere in Finland or universities worldwide.
Students in the Master's degree programme in Photonics at UEF may apply to a Double Master's Degree Program in «Advanced Materials and Technologies of Photonics» for the second study year. This double degree programme is organized together with UEF and ITMO University in St. Petersburg, Russia. After completing all the requirements for graduation at each institution, the student will be granted official Master's Degree Diplomas/Certificates by both universities. For more information, please contact programme coordinator Noora Heikkilä (email: noora.heikkila(at)uef.fi).
Master's Degree Programme in Photonics | University of Eastern Finland (uef.fi)

Erasmus+ joint master's degree programmes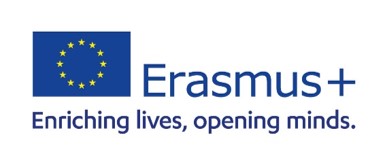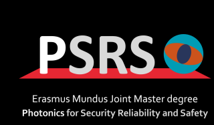 Photonics for Security Reliability and Safety (PSRS) is a two-year (120 ECTS) Erasmus Mundus Joint Master Degree, aiming to train the next generation of highly-skilled experts in advanced imaging technologies, cutting-edge image processing, computational imaging, artificial intelligence technologies, biometrics, pattern recognition, behavioral analysis, spectrometry methodologies, photonic-based sensors, micro-nano-technologies, laser processing and surface functionalization to address the current and future societal challenges related to security and safety of people, goods and environment.
Students will be educated through a strong interaction with industrial partners to application fields as various as: detections of dangerous and\or illegal goods, detection of suspect individuals at borders, signature identification for cashless payment, fighting against counterfeiting, forensics and security markings, analysis of biological systems, detection of driver drowsiness, identification systems in case of medical emergency, measurement of inter-vehicle distances, biomedical applications, medical diagnostics, pollution control, driver vision enhancement, driving assistance (collision avoidance systems), industrial production control, help for a more efficient agriculture, food safety, lab-on-chip biosensors, identification of chemical substances and biological or inorganic materials, high precision fabrication of photonic devices, generation of functional surfaces and advanced materials in industry.
PSRS is implemented by a consortium of four European universities: Université Jean Monnet Saint-Etienne (France), University of Eastern Finland, Politecnico di Torino (Italy) and Université Paris-Est Créteil Val de Marne (France), together with 26 academic partners and 24 industrial leaders across the globe.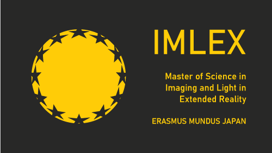 The multidisciplinary Master of Science in Imaging and Light in Extended Reality (IMLEX) programme brings together image conversion, lighting and computer science. The objective of the programme is to train experts who in addition to a solid theoretical understanding of virtual reality will also possess strong practical skills in virtual reality applications.  Students on the IMLEX programme will benefit from European research expertise combined with Japanese expertise in research addressing virtual reality and robotics. The European Commission and the Japanese Ministry of Education, Culture, Sports, Science and Technology (MEXT) have selected IMLEX as one of the first Erasmus Mundus Master Joint Degree Partnerships with Japan.
IMLEX is implemented by a consortium of four universities: University of Eastern Finland and Toyohashi University of Technology (Japan), Université Jean Monnet Saint-Etienne (France) and KU Leuven (Belgium).
The Japanese associate partners are Utsunomiya University and Chiba University. The programme also boasts leading virtual reality companies as collaborators, including Process Genius, Dispelix and Brighterware from Finland, as well as the multinational Nvidia corporation.
Please see the details in the Consortium site.

Computational Colour and Spectral Imaging (COSI) is a two-year scientific Erasmus+ Joint Master's Degree, aiming to train the next generation of highly-skilled industrial experts in applied colour science, in various cutting-edge industries (photonics, optics, spectral imaging, multimedia technologies, computer graphics and vision) in a diverse range of sectors (including multimedia, health care, cosmetic, automotive, food-processing) bridging a talent gap in the industry where colour experts are in high demand. The 2 areas of focus are spectral technologies and applied colour imaging.
COSI is brought to you by a world leading university-business cooperation of 4 European universities (Norwegian University of Science and Technology, University Jean Monnet, University of Granada and University of Eastern Finland ), 13 academic partners and 9 industrial leaders across the globe.
At the UEF, COSI is co-organized by the School of Computing and the Department of Physics.